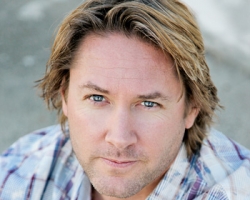 I received a letter this week (published below) regarding a possible use for the vacant lot in downtown Culver City known colloquially as Parcel B. The author suggested a possible use for the empty space that I feel would be an appropriate undertaking for the city.
As I understand it, the Culver City Democratic Club proposed the notion of converting the dirt lot into a museum of television and film, much as the city of Los Angeles has. Considering the wealth of entertainment history that has taken place in Culver City, the idea strikes me as compelling.
Although I have yet to hear a fully fleshed-out version of the plan – what amount of revenue could the city expect to recoup for such an undertaking, what possible revenues would be lost as a result, how would it be funded, etc. – a vision of this magnitude warrants further discussion, and I applaud the Democratic Club for its innovative thinking.
It is not hard to imagine a museum filled with iconic images, memorabilia and film footage that speak of Culver City's role in helping to create "Hollywood." It would require someone as learned in the city's past as Culver City's official historian, Julie Lugo Cerra, to serve as curator. The museum might even be merged with the Culver City Historical Society, from which some of the collectibles in the archives could be replicated or put on loan to help enhance the credibility of the new venture.
The author of the letter proposed that the Culver City City Council create an ad hoc committee to explore the feasibility of establishing such a museum. The discussion seems to be one worth having.