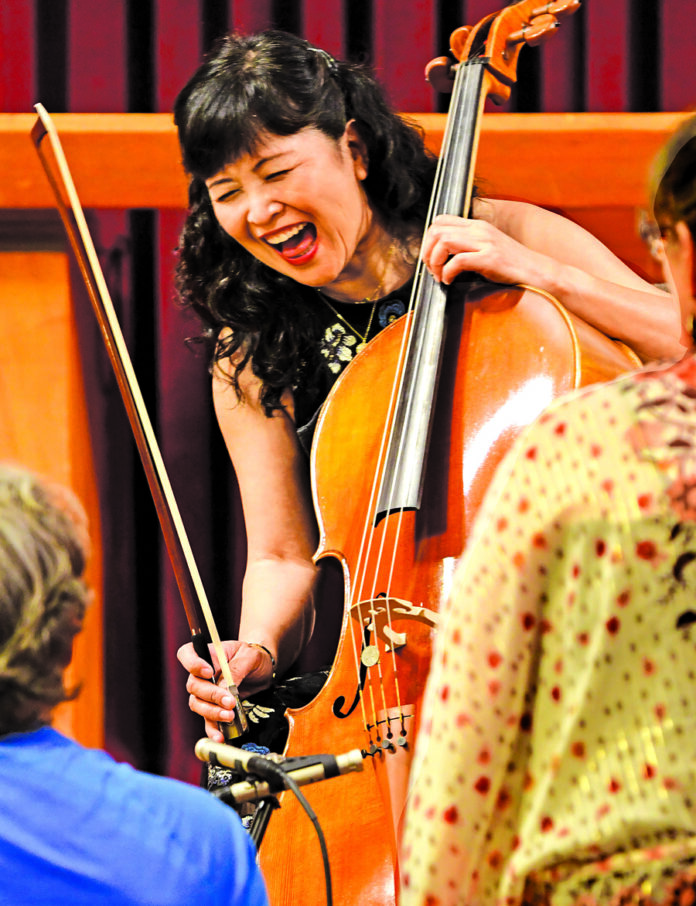 Sneaking in before the arrival of August is today's MidDay at Grace July Concert, featuring Yin Yin Huang and Friends.
Huang is a concert pianist of renown and she is joined by cellist Ling Yan for a virtual performance that will also include selections from two previous concerts.
Joining the duet in past video concerts are violinists Min Jung Park and Yuki Mori.
All virtual performances pre-recorded at Grace Church are under the direction of Mary Lou Basaraba, director of music ministry at the church. Basaraba is also the founder of the monthly MidDay at Grace Concert series, launched in December 2018.
The selection of music for the July concert will open with "Amazing Grace." This will be followed by "Organ Prelude in G Minor;" "Chant du Menestral op. 71;" "Dragon Dance" – Su Tien; "Cello Suite #3 in C Major, Prelude;" "Blessed Assurance;" "Sonata in G Minor, op. 19;" and "Ave Maria and Stairway to Heaven," with an arrangement by Yuki Mori.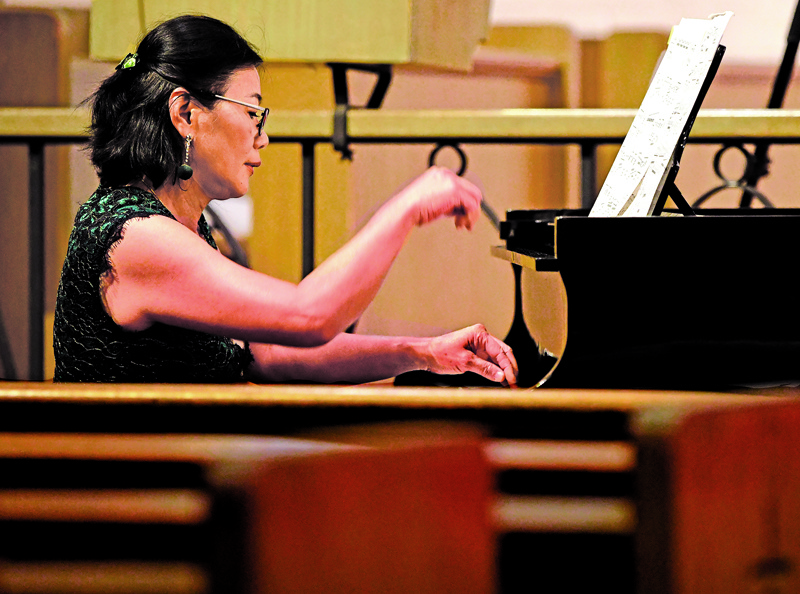 Huang, a native of Taiwan, is an international concert pianist who has dedicated her work to "uplifting the community through music and inspires her students to follow her lead." She has been performing in the U.S. for more than 40 years. 
"My parents always encouraged me to play for church. I love to perform for charity concerts," Huang told the News recently. "We did a Katrina Relief fundraising, in Asia for the Tsunami, and a couple of concerts for the Taiwan earthquake [relief]."
In 2009, she was named the Alhambra Woman of the Year by Rep. Adam Schiff, who represented the 29th Congressional District. Huang has served as the artistic director of the Acevedo Foundation, a nonprofit music service organization.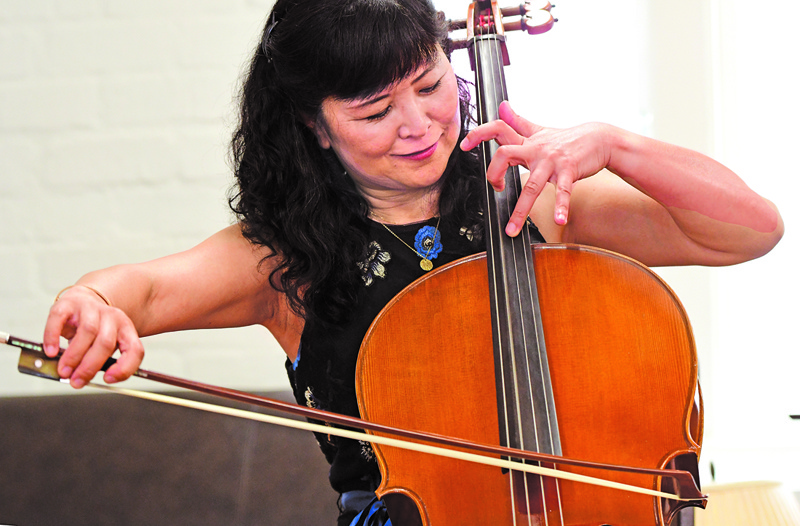 Growing up in Taiwan, she began her piano lessons at age 8 and made her concert debut at 16 with the Chinese Philharmonic Symphony Orchestra. Soon after, she performed with the Formosa Chamber Orchestra.
Huang received her bachelor of arts degree from the University of Culture in Taipei and was an assistant professor at Taiwan Theological College. She then migrated to the U.S. in 1979 and received her master's degree from California State University, Los Angeles.
She served on the faculty at CSULA in 2004.
Huang has collaborated and performed with renowned artists in Italy, Asia, Europe, United States and Central America, including Lang Lang and Baritone Dr. William Warfield.
Cellist Ling Yan is a resident of San Gabriel and a professional cellist. She is from mainland China and came to the U.S. to study at Boston University (from 1987 to 1992).
She has a sister who is also a cellist in San Diego. Her parents are both musicians, with her father being a cellist and her mother a singer.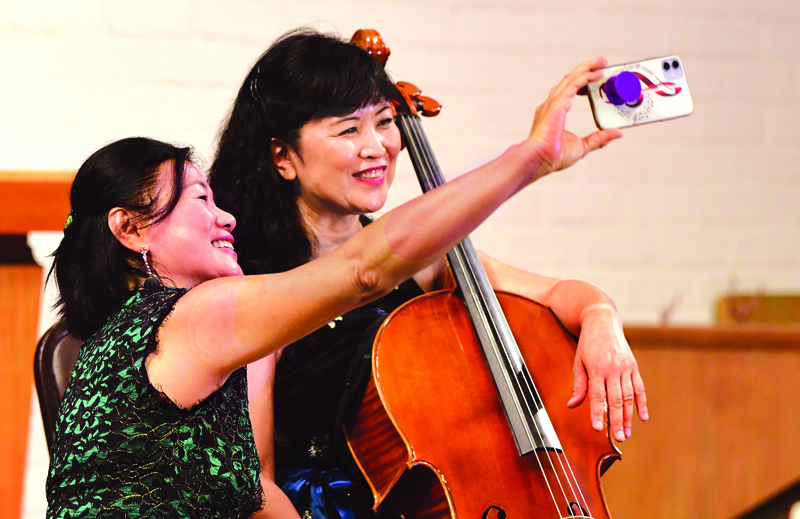 Locally, Yan has performed with the Pacific Symphony and the Long Beach Symphony. She and Huang are part of the Harmonium Trio (piano, cellist and violin), which they formed 15 years ago.
She gives private music lessons from her home and said she has easily transitioned to virtual teaching during the pandemic.
Yan was introduced to Basaraba through friend Yin Yin Huang. 
To view today's virtual MidDay at Grace Concert, go to the link https://youtu.be/Wc7bR_S1-hs
Donations for this concert will benefit Grace Diner, which provides meals and clothing to underserved members of the community. Visit gracediner.org to contribute.