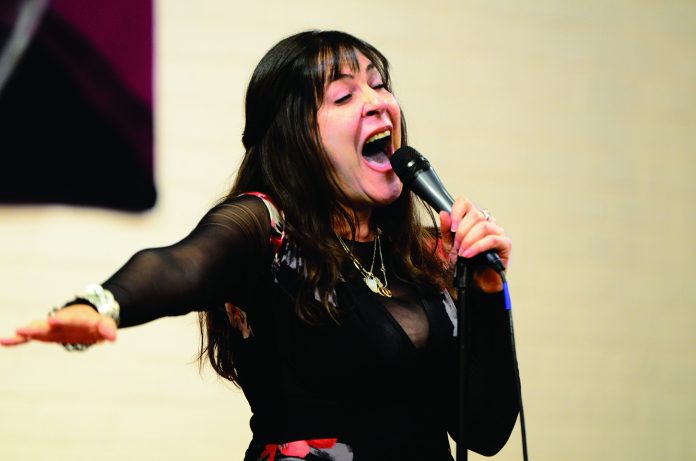 By Grace Elliott
Sopranos Tara Alexander and Clare Snodgrass will headline today's MidDay concert starting at 12:05 p.m. at Grace Church, 4427 Overland Ave., Culver City
This live performance offers a mix of Broadway and opera themes.
Alexander and Snodgrass will take listeners on a musical journey with eclectic selections from the Golden Era to Andrew Lloyd Webber's Phantom of the Opera, and on to opera and operetta standards and duets featuring Bizet's Carmen and Lakme by Delibes.
Alexander has sung with the California Philharmonic, the Golden State POPs  and was a finalist representing Southern California in the 'Voice of McDonald's Global Singing Competition.'
She holds the position of Children's Music Director at Grace Church and is dedicated to teaching valuable skills including public presentation, overcoming obstacles, working with others, patience and discipline.
Clare Snodgrass is a classically trained singer and was a student of Marya Basaraba for 15 years. The Culver City native graduated from UCLA with a musical theatre degree and is recording cover material with tenor, Deshawn Wilson.
Snodgrass also performs in the Los Angeles area with her improvisation troupe and at the Second City Hollywood in the musical satire Trump In Space.
After the 45-minute concert, attendees can meet the artists for coffee, goodies, and conversation in the Fireside room, the building next to the church.
Each of the MidDay At Grace concerts is open to the public.  Free-will donations from this concert will benefit Tara's choice:  Joyful Heart Foundation, www.joyfulheartfoundation.org which is dedicated to empowering survivors of abuse through healing, education, and advocacy.
For the final 2018-19 MidDay at Grace concert on June 13, the featured artists will be Siuzanna Iglidan, an Ukrainian-American opera singer and musician virtuoso on the Bandura (Ukrainian plucked string-instrument.)
She will be joined by vocal artists soprano Julia Lima and tenor Gustavo Hernandez.
The MidDay At Grace concert series will return in the fall.