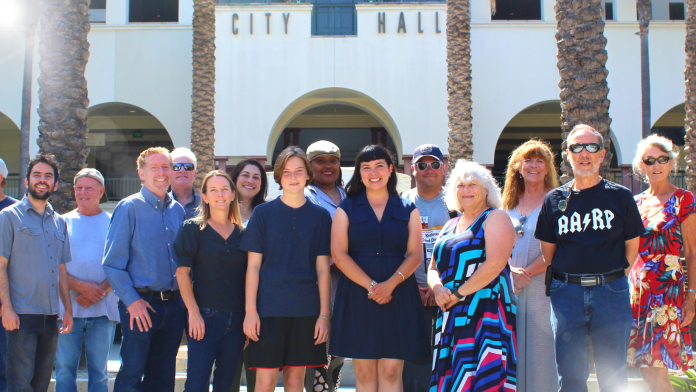 Denise Renteria builds platform on sensible solutions, being the voice of common man.
On July 18, Denise Rentaria became the first person to submit her nomination papers and enter the 2022 Culver City Council race.
Speaking in front of City Hall, Renteria said, "Today is an exciting day! I have looked forward to this day for a long time. I am ready!"
The candidate told the News that her platform focuses on, "Finding sensible strategies for building new and affordable housing, finding more effective and humane solutions for the unhoused, having more fiscal responsibility for city spending and budget, and ensuring the safety of our residents and visitors is a top priority. When elected, I will strive for Council to go back to basics and that we take care of home."
Renteria said that she wants to give a voice to those that don't feel heard. "There are so many different types of voices," she said to her supporters. "We often hear passionate voices during City Council meetings. There are many concerned Culver City residents, however, who are hesitant for their voices to be heard for fear that they will either face backlash, not sure
how to make their voices heard, or simply feel that their voices will be overshadowed. My job is to make sure that our residents feel that their voices and concerns are valued."
Ultimately, Renteria's candidacy comes down to her love for Culver City.
"I've said this many times and I'll say it again," she said. "I love this town. It has given me so much and it's time that I give back. Culver City is my home. I want to ensure on Council that we prioritize local issues and that we take care of home."
Learn more at RenteriaForCulverCity.com