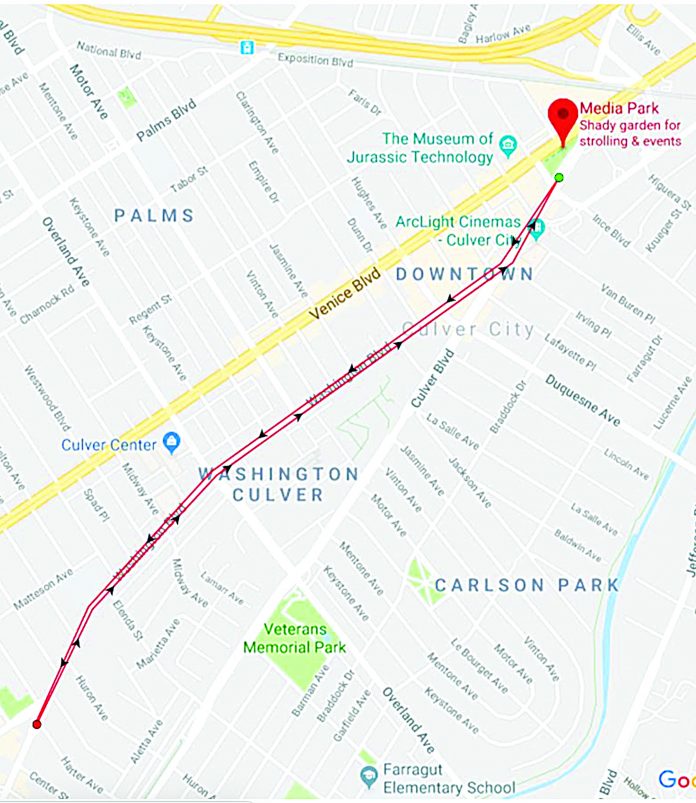 By  Jeff Murphy
On the morning of Sunday, Sept. 16, segments of Culver and Washington boulevards near downtown Culver City will be reserved for the more than 1,000 expected runners and walkers in the first ever SnackNation Better Every Day 5K followed by a day of wellness, fun, good food, and health-focused local businesses on Sunday, Sept. 16. The race start and finish line, including the Wellness Festival, will all take place at Media Park.
The race starts at 9 a.m and the streets of downtown Culver City will be filled with runners and walkers, all in the name of fighting hunger and getting Better Every Day. TheWellness Festival ends at noon.
The event is being organized by SnackNation, the Culver City-based better-for-you snack marketplace that provides healthier snacks to homes and offices in all 50 states, and that was recently named the 24th fastest growing company in the U.S. by Inc. magazine.
In honor of Hunger Action Month, SnackNation is bringing together participants from some of the hottest startups and brands in Los Angeles to raise money for Feeding America, SnackNation's ongoing charity partner and local Culver City charity Backpacks for Kids. The City of Culver City is sponsoring the event and has played an integral role in the planning process.
"'Better Every Day" is a phrase that we use internally at SnackNation to keep us working towards our mission, both as a team and as individuals," explained SnackNation CEO Sean Kelly. "We thought, why not take this rallying cry and make it real for the community outside our walls too – all while raising money and awareness for the millions of people who struggle with hunger."
In addition to a commemorative race t-shirt and Professional Chip Time by Itz About Time, Better Every Day 5K guests will receive a SnackNation tote bag for Wellness Festival guests to fill with a variety of healthier snacks from race sponsors, discount flyers to local fitness clubs, thirst-quenching beverages, and complementary vitamin IV's from PointInfusion. The Wellness Festival will also feature a live DJ set, recovery lounge, kids activity area, and Food Truck Row. Additionally, all leftover product from the event will be donated to Culver City Backpacks for Kids, an organization that provides nutritious, child-friendly, easy-to-prepare food to chronically hungry children.
Packet pickup is on race day Sunday, 6:30 a.m. to 9 a.m., starting at 9091 Culver Blvd, Culver City, CA 90232 in Media Park. (across from The Trader Joe's). Opening ceremonies on Sunday will take place in Media Park beginning at 8:30 a.m. The 5K will commence at 9 a.m., with the Wellness festival to follow shortly after from 9:15 a.m – Noon
The Culver City Police Department will open some segments of the course earlier than noon after trailing participants have passed certain points, or have been relocated to the sidewalk. Slight delays in  Downtown may last slightly longer while equipment is picked-up. Areas along the Better Every Day 5K course will have temporary signs posted to prevent parking prior to the start of the route closure.
Visit https://runsignup.com/Race/CA/CulverCity/SnackNation5k to signup today for a map of the course, parking, and general event information. The Wellness Festival is complimentary for all 5k participants and their family and friends.