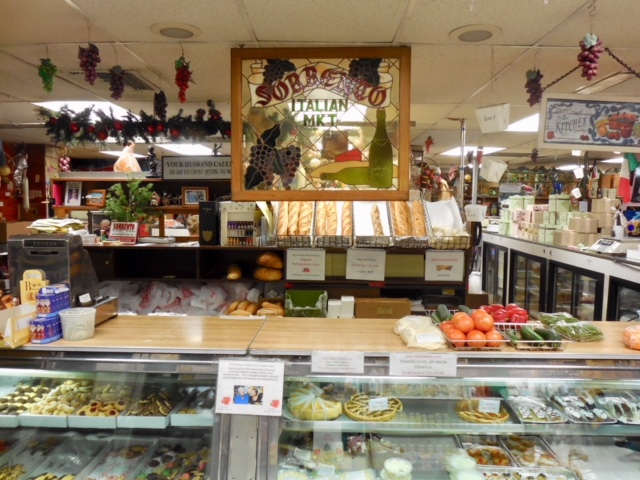 Albert Vera, Sr., born in Italy, opened Sorrento Italian Market in 1963 just a year after he moved to the United States. For 55 years, it has been a fixture in Culver City. Just to give you some perspective on how long ago that was, 22 cents was the price of a loaf of bread and 30 cents could get you a ham sandwich from a restaurant.
Prior to opening the delicatessen, Vera bought a refrigerated van which became his "deli on wheels," long before the first food truck ever appeared on the scene, according to the website. He also owned olive ranches and other produce farms.
Vera somehow found time to serve three terms on Culver City Council and was mayor for three one-year terms, according to argonautnews.com. Vera died in 2010 at the age of 75, leaving his son Albert Jr. to continue the delicatessen business.
The small mom-and-pop-style shop's shelves are packed with Italian groceries, such as imported pasta, sauces, olive oil, and balsamic vinegar, in addition to many specialty items. The wine selection imported from throughout Italy is vast and broken down by region.
Many customers stop in at lunchtime to pick up a hot submarine-style sandwich, like the chicken parmigiana, meatballs, or one containing sausages. Popular cold sandwiches include mortadella, salami, caprese or prosciutto. Soft, yet crispy Italian-style white bread houses generous amounts of meats and cheeses. Prices range from $4.25 for a regular size to $9.95 for a double meat large sandwich.
The stocked counter also features ready-to-go hot pasta, meat or vegetarian lasagna, cheese ravioli and pasta salad among others. Catering is offered, and seasonal, fresh vegetables are available from their very own farms.
Homemade pasta and pizza dough, and cannoli for dessert are among the house-made items. A small patio with umbrellas in the back along with the friendly service are all incentives to make the trip here well worthwhile.
Sorrento Italian Market is located at 5518 Sepulveda Blvd., Culver City, and is open  Monday through Saturday 7 a.m. – 7 p.m. and on Sunday from 7 a.m. – 4 p.m.