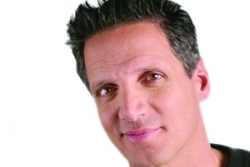 Dear Michael: I am selling my home and received an offer from a buyer with an FHA 3.5 percent down payment. My house is in bad shape, it needs a new roof and other repairs. Will it be possible for the buyer to get a loan?
Answer: For the property to be eligible for FHA loan approval, it must first be appraised by a certified FHA appraiser. FHA loan property requirements for appraisals state that the home must be in fairly good condition. Repairs that could disqualify the property include a leaky roof, structural problems, missing siding or paint and other issues. The appraiser must determine if the appraised value of the home meets or exceeds the maximum Loan-to-Value requirements for FHA mortgage loans. If the appraised value comes in below those requirements, the borrower could have to bring more money to the closing table. If your home has just been listed I suggest you wait for a better offer. Chances are that your home with the repairs you mentioned will not meet FHA guidelines. It is not always the price you are offered on your home that determines how good the offer is, but the terms, which are equally as important.
Dear Michael: I sold my home and was supposed to close escrow three days ago. Now we are told next week. Is there anything that we can do to speed up the process? The buyer's lender keeps requesting more documents.
Answer: This is unfortunate but very common. With current guidelines lenders are reviewing every file and can request a last minute document that can postpone the sale and delay the close of escrow until all the conditions are met. This usually causes delays and inconvenience for both buyer and seller. If you have planned moving expenses and are waiting for the proceeds from the sale of your home to move forward, you will have to wait until the official close. As for the buyers, they are also at an inconvenience. They probably have scheduled remodeling, repairs, movers, and will now have to wait for the close of escrow as well. As the seller or buyer the only thing you can do is to be patient and trust that all parties involved in the transaction are doing everything in their control to close escrow. Fact is: lending institutions are insensible to the parties in the transactions and are ultimately looking out for their best interest in order to prevent loans from going bad.
Dear Michael: I am moving out of state and I am taking all my furniture with me. I have been told that a house shows better with furniture. Do you think that I can get more money for my house when furnished?
Answer: Generally, it is better to have some furniture in the house. That way, prospective buyers can easily imagine how it will look when they move in. A home with too much furniture can have the opposite effect and leave buyers confused and not knowing how to re-arrange their furniture. If you have to move out before you sell your home, consider leaving some furniture behind to help give the house a lived-in feel. If you can afford it, there are companies that will furnish and decorate your home and make it ready for showing when it is time to list it for sale. This process is called "staging". Whatever you decide, note that some furniture is better than no furniture and no furniture is better than too much furniture.
Michael Kayem is a Realtor with Re/max estate properties serving Culver City and the Westside since 2001. You can contact Michael with your questions at (310) 390-3337 or e-mail them to him at: homes@ agentmichael.com