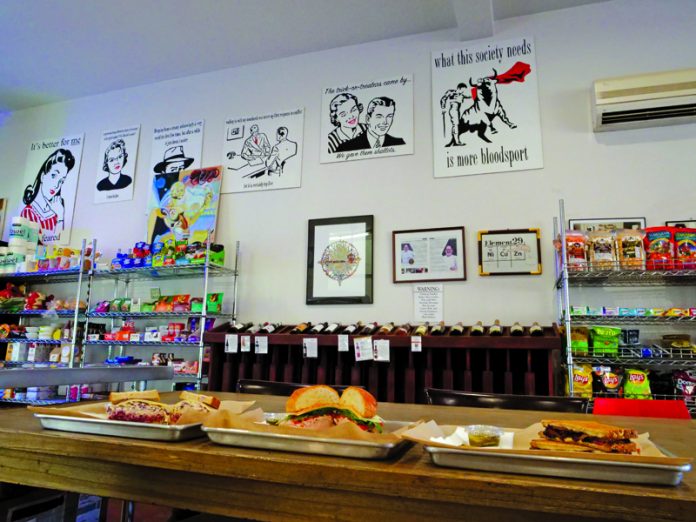 If I can make the sandwich, we'll get it done."
As Jeff Meyer — owner of Element 29 Deli — utters these words to a new and curious customer, you can pick something up from him right away. In that voice, in that man is a desire to help others and a passion for what he does.
That passion has proven resolute, and has done well to survive even the toughest obstacle: COVID-19
Element 29 Deli, located at   8636 Washington Blvd. by the Helms Bakery complex in Culver City's Arts District, has had some troubles with the shutdowns and the pandemic in general, but is hoping to introduce a new base to what Meyer calls "the best corned beef in Los Angeles."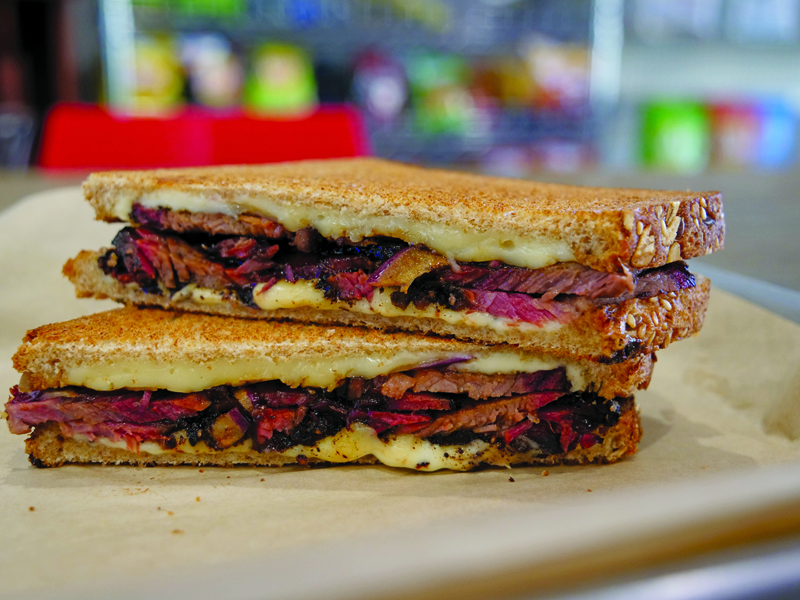 Meyer's bright attitude and spirited passion for his sandwiches is a valuable part of what makes Element 29 special, but it is only one part.
He says that his roots as a Jew from Detroit set the groundwork for his passion for cooking and love for deli sandwiches.
"We grew up eating deli food all the time, so it was always a staple in our diets," Meyer remembers.
But he wasn't able to get it started right away. In fact, it took quite a bit of time in the working world before Meyer could open the doors to Element 29 in 2016. He served as a casting director before going to culinary school and opening up his dream shop.
When one steps in that door and takes in the deli, the first thing you notice after the heavenly smell of smoked meats is the setting.
While the taste and the smell of Element 29 may remind one of an old school, Midwestern deli, the look is anything but that.
The walls are covered in art made by a Culver City based artist, and the back of the deli has a fridge where one can pick out drinks — both with and without alcohol — to compliment your food.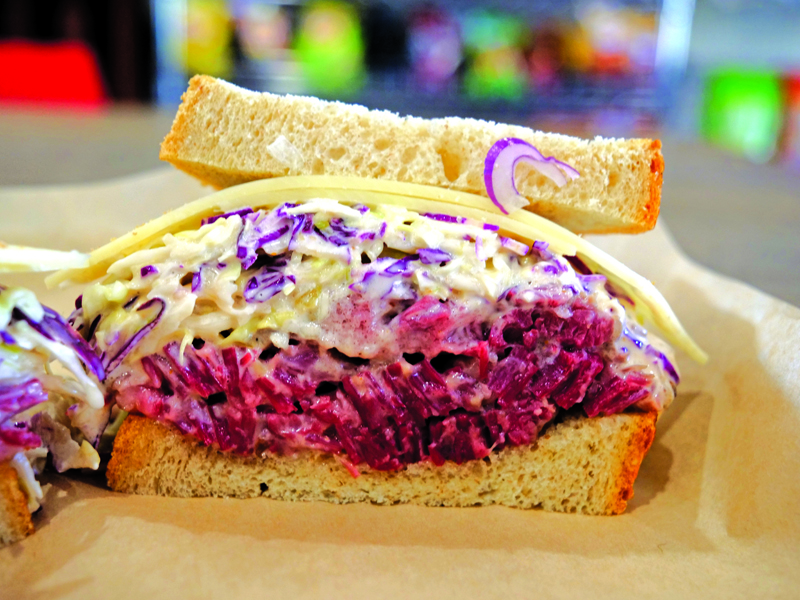 Unfortunately, all the care in the world won't help if people aren't able to come in to eat, and while Element 29 has been doing take out in compliance with COVID-19 public orders, Meyer admits there has been a struggle.
"All these offices are empty," Meyer laments, referencing the offices in the building across the street. 
"People used to come and have lunch and we would offer lunch catering for those offices, but that is all gone now."
Even so, Meyer takes pride in how the deli makes many of their products fresh and from scratch, and one can tell just how much care goes into the food by looking at the process.
The brisket is smoked for 18-22 hours, and corned beef is dry brined for 7-10 days before being cooked for four and a half hours. Turkey is placed in a balsamic brine for 3-5 days and is smoked for seven hours.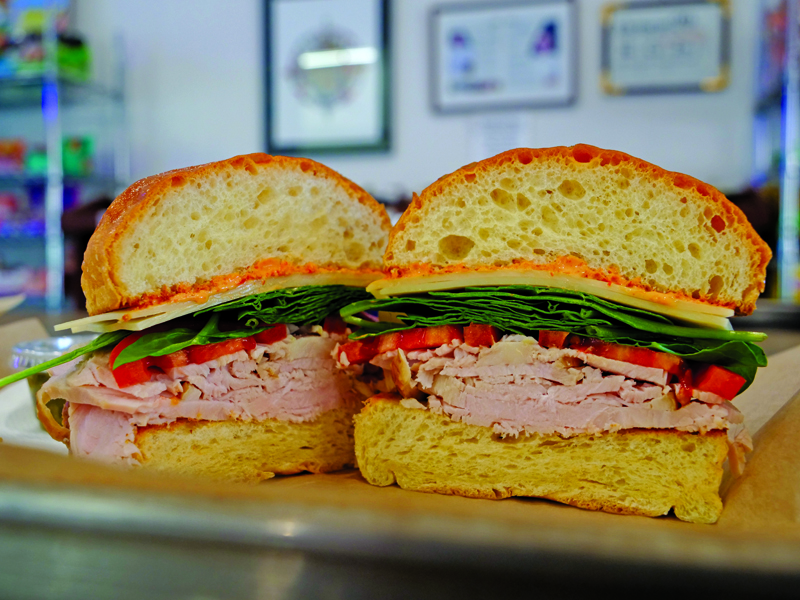 "We do food from scratch that isn't really happening that much in the system anymore," Meyer claims.
To that same vein, Meyer also uses his own pickling spices that provide a unique flavor to Element 29 Deli.
"It has a lot of different flavors that a traditional pickling spice might not have, and it really just makes everything taste better," Meyer explains.
But what does this all lead up to? Well, there's only one thing that Meyer hopes comes to mind as you take that first bite.
"Damn, that's good."