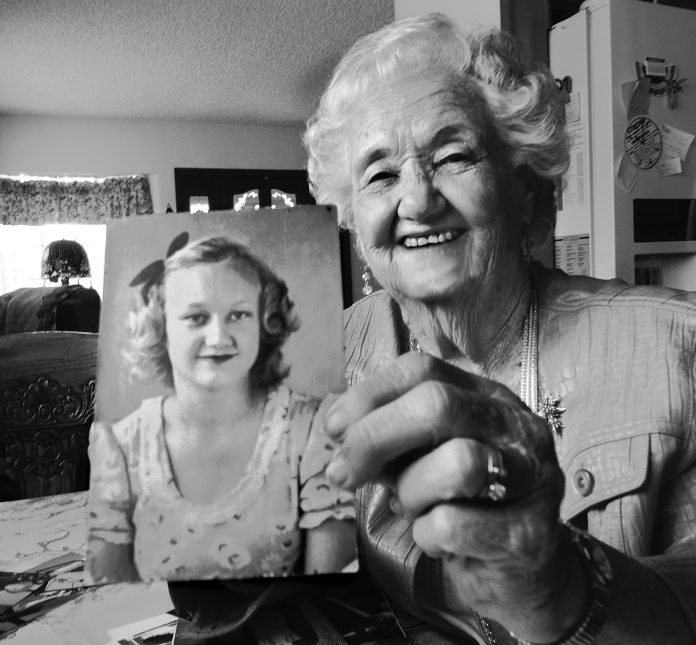 Dorothy "Dot" Estelle Knott is soon approaching her 88th birthday. But this Culver City woman won't be found in the slow lane. Quite the contrary, she keeps her foot on the pedal and her sights on the road ahead.
Just weeks ago, she picked up the Awesome A category award from the 14th annual Culver City Car Show at Veterans Park. She never saw that victory coming.
"I was surprised when they told me to come to the stage," Knott said. "They told me I might be a winner."
She has been driving her black 1930 Deluxe Town Sedan to the annual car show for many years and this is her first award.
While her beloved classic car is a big part of her life, Knott has a laundry list of accomplishments, loves, and memories stored in her Culver City home that she and husband, the late Bill Knott, purchased in 1965.
Dot was born in Weddington, N.C. on Aug. 30, 1931. These days, she spends a lot of time with her only child, son Donald Knott, a retired Gardena public works employee and Culver City High alum, and her 2 granddaughters and 4 great-grandchildren.
"I like camping, bluegrass festivals, traveling and getting out in the open," she told the News in 2017.
Dot met her husband Bill (who died in 2016) in 1946.
"I was 15 at the time," she recalls. "Bill was the best friends with my cousin's husband. Bill was in the Navy at the time. We married in Chester, S.C., in 1948, when I was 17 and he was 21."
For the record, Knott says she is a member of the Culver City Historical Society, loves the song "Amazing Grace" but can't sing a lick, has taken piano lessons, studied accounting at Los Angeles Trade Tech college, worked part-time for 15 years in the El Camino College, Torrance business office, and of course, owns a classic car — which was one of her three cars (a Honda and a Cadillac being her other vehicles).
Knott said she learned to drive on her grandfather's car and always wanted a 1930 Deluxe Town Sedan. Almost 10 years ago, with the help of her son, she located just such a classic vehicle.
"(The seller) advertised in the Victorville newspaper and we called him," she recalled. "We took the trailer to Victorville because we knew we were going to buy it."
Don Knott gutted and restored the Sedan, Dot said.
Now her pride and joy can be seen annually at the Culver City Car Show, and maybe a few other shows in the Southland. She is also an active member of a few local car clubs.
With her Awesome A award in tow, don't be surprised to see Knott tooling about town with her white hair, bright eyes and familiar smile.
"I have too many memories to move out of Culver City," she says.