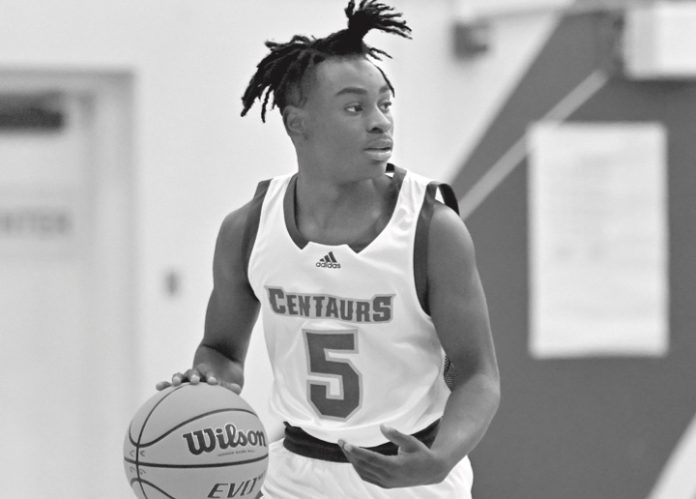 The Centaurs baseball and track and field teams are fight- ing against a different opponent. It's not Santa Monica, Mira Costa or Redondo Union. It is Mother Nature. For the first time in many years rain has hit Southern California extremely hard. Outside sports at all levels must make adjustments.
"We are doing the best that we can," said Culver City varsity baseball coach Devaughn Wallace last Tuesday. "It stopped raining today (Tuesday) for a few hours, so we got out there and had a short workout. There's not much we can do about the rain. We just have to try to stay in shape and be ready when the next game comes."
The next game should be Thursday (Today) against Mira Costa on the road at 3:15 p.m. Their next home game is Friday against Mira Costa at 3:30 p.m. The Centaurs are 6-5 and 1-1 in the tough Bay league. They are hoping to make up some of the rained-out games over the spring break.
Because Culver City has a lot of new players this season, their 6-5 record has surprised a lot of people according to coach Wallace. "I think things are going quite well," said Wallace. "I would have to honestly say that I don't think anybody expected this from our team to be where we are at this point. Three of our five losses were by one run and those losses were against perennial championship teams."
According to Wallace there are several reason why the Centaurs are having a good season. Players that have been successful so far this season are pitcher Sunnie Suarez, pitcher and outfielder Tommy Peacock, catcher Marco De La Torre and several underclassmen that are playing key in-field positions.
"I am surprised that Sunnie has stepped into the starting pitcher role this year and he has proven to be the number two guy and Tommy is doing a great job on the mound and offensively," said Wallace. "He has an injured left shoulder and for him to be our leading hitter is a tribute to his hard work on the baseball diamond."
The track and field teams are facing the same adversity as the baseball team when it comes to rainy weather. Meets and practices are being cancelled. "The weather is extremely effecting our season but it's the same for everybody." said Culver City head boys track and field coach Jahmal Wright. "It's definitely been a challenge."
Just like baseball the track and field teams are still having very good seasons despite the weather. The girls varsity team is top rated team in the CIF Division 2. "What we don't have in numbers we make up for it in talent," said Wright about the girls team.
When Wright talks about talent Joelle Trepagnier is at the top of the list. Trepagnier, who comes from an outstanding athletic family, has run the fastest time in the State and the third fastest time in the Nation in the 400 meters. She also runs on both the 4X100 and 4X400 meter relays. Mor- gan Maddox is also a star runner on the girls teams along with freshman, Leena Powell. The girls head coach is Lashinda Demus, one of America's greatest track athletes.
On the boys' team Kaiden Whitt is dominating the 110- and 400-meter hurdles. Whitt has also run a fast 10.92 100 meters and he anchors the 400 meter relay team that has run a fast 43.50 time.
Overall, the baseball and track and field teams are moving in the right direction even if they are fighting against Mother Nature right now.