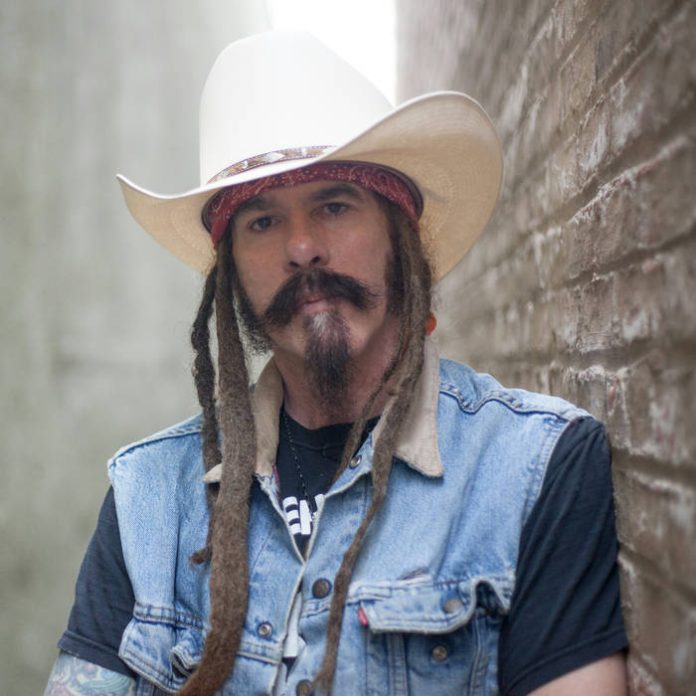 Chris Hazard is no stranger to the rock & roll life. With his '80s rockers Funhouse, he performed alongside the likes of Guns N' Roses and Motorhead, and earned praise around the world. Ginger Merkin is his country music pseudonym, and the name of his band too. He's performing at the Cinema Bar this weekend, and he told the CCN about what we can expect…
When did you start playing and performing? When did the band form?
I started performing at 14 in a metal band with my brother. From there I joined a couple of bands, one rockabilly and the other goth, and started playing clubs in Hollywood. When I was 18, I joined the band Funhouse. Within a year of joining that band we were playing shows opening for Guns n' Roses, and in a little over two years had secured a major record deal. Ginger Merkin was started in 2009 because I didn't like the down time when Funhouse was on hiatus. So I bought a guitar and started performing as an outlaw country singer named Ginger Merkin. Once I had enough songs, Ginger Merkin became a band and over the last 12 years I have developed a pretty aggressive approach to country music.
Describe your sound/style?
I grew up listening to only country music before I was introduced to rock & roll. The sound of Ginger Merkin reflects that. I try to mix a big arena rock sound with country music themes and sounds.
What are your career highlights so far?
I had a video in rotation on MTV, on Headbangers Ball. The song was "One Fun House." I've opened for Danzig, the Damned, Megadeth, Motorhead, Faith No More, and many others.
What recorded music is available — particularly the most recent?
My new music is only available on Bandcamp at the moment. I'll be releasing a new record, Residue From the Fastlane, on all platforms this year. But I have found that Bandcamp is the fairest platform to artists and my music is exclusively available there.
Have you performed at Cinema Bar before?
I have performed at the Cinema Bar with Ginger Merkin since this incarnation of the band, and consider it my home base. Terry Reid, the singer that turned down Led Zeppelin, performed there many years ago. From that day on I thought to myself this is a great bar, and I want to play here. I really think that Rod [Castillo, owner] is doing a great job of keeping live music alive on the westside, and as a born and raised Angeleno consider it to be the last great drinking hole on the westside of town.
What can we expect from the set this time?
We will be playing a very heavy honky-tonk set geared towards getting folks to dance. The band features Stephen F. Wilkins on piano and organ. He simply rocks and drives the band with mind blowing solos. Desi Ramone is also on the bill, and has a very original rockabilly/country approach that will have people dancing as well.
What else do you have coming up?
Jan. 31 at Venice West. March 18 at Hermosa Saloon. April 1 at Killer shrimp in MDR. I'll be performing with Funhouse at the Canyon club in Agoura on Feb. 17, the Redwood in Downtown L.A. on March 4, and the Maui Sugar Mill Saloon in the Valley on March 10.
Ginger Merkin performs at 9 p.m. on Saturday, Feb. 4 at the Cinema Bar. Go to thecinemabar.com for more information about the venue.
Elsewhere this week
The Culver Hotel will be hosting the likes of Sylvia & the Rhythm Boys and and Scotty Bramer. Go to culverhotel.com for more info.
The next concert at Boulevard Music is on Feb. 11, when Bill Burnett sings Leonard Cohen. Go to boulevardmusic.com for more info.