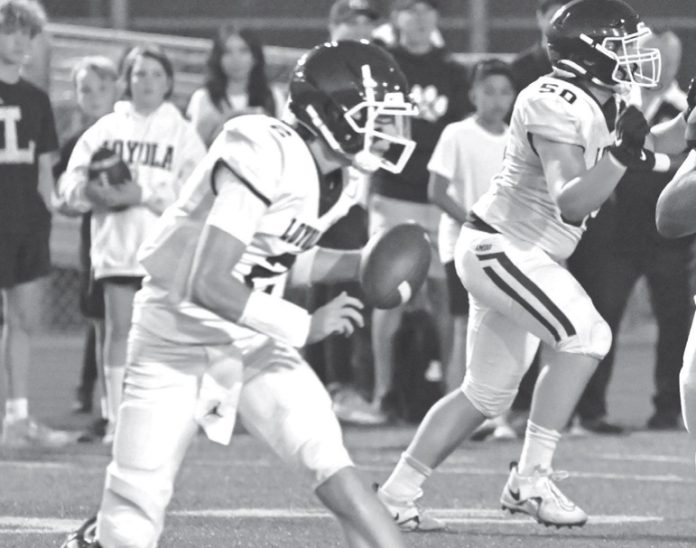 The good news is it's cooling down in Palmdale, Calif., but the bad news is it will still be 85 to 90 degrees at 7 p.m. on Friday when Culver City and Palmdale kick off to start their game between two 1-1 teams. For the first time in school history the two teams will face off on the football field.
Both teams won their first game of the season a few weeks ago and both teams were beaten last Friday night. The Centaurs fell to Loyola 24- 19 and Palmdale lost to Oak Hills 55-14. That's where the similarities stop. Culver City is a passing team and Palmdale is a running team.
Culver City's quarterback, Sammy Silvia has passed for 604 yards, completing 38 of his 63 passes for eight touchdowns in their two games. In Palmdale's two games, their quarterback, Joseph Mason has thrown for 143 yards but their running back, Amour Gipson was rushed for 292 yards on 16 carries. Culver City's top running back, Maurice Burgess has run for 78 yards in two games. Culver City's run defense will be challenged on Friday night.
Against Loyola last Friday night, the Centaurs repeated the same script from last years' game against the Cubs. The fell into an early hole. This year Culver City stayed within striking distance, but their furious rally fell short. "I am proud of how the boys' played," said Wright after practice on Tuesday. "Just like last year we got off to a very slow start. Offensively we had turnovers that really hurt us." On their first possession the Centaurs fumbled the ball inside their 10-yard line and the next possession Silvia threw his first interception of the season. "We started off slow and dug ourselves a hole when we went down 17-0 in the first half," said Wright.
"The second half we actually came out swinging and fighting and we were able to put some drives together," said Wright. "We were really close to coming all the way back but a late turnover derailed our come back try. Loyola is a very physical team and a very well coached team. We are going to be okay. I am proud of the group we have. They have a lot of heart."
Wright is looking forward to playing Palmdale on the road. "They have a talented, athletic team that we match up well against. We will be ready to play when we travel to the high desert."
Before they hit the road Wright wants the Centaurs to improve their point after touchdown (PAT) execution and Loyola converted a crucial first down on a fake punt.
Wright realizes the season is still early and the young and inexperience Centaurs will suffer some growing pains. "We know what we are up against, but we are right on track. We are a play or two away from being undefeated. We are playing good football and everybody's spirit is positive and for most part we are healthy. We are ready for the next opportunity."
Culver City will play theirnext four games on the road starting with the game on Friday. "We are just taking one game at a time," Wright said. "We don't think about being on the road for a few weeks. We are just focusing on Palmdale. We are excited about the road trip. It gives us time to bond and come together. Sometimes road trips are good because you don't have that many distractions. You just show up and play."