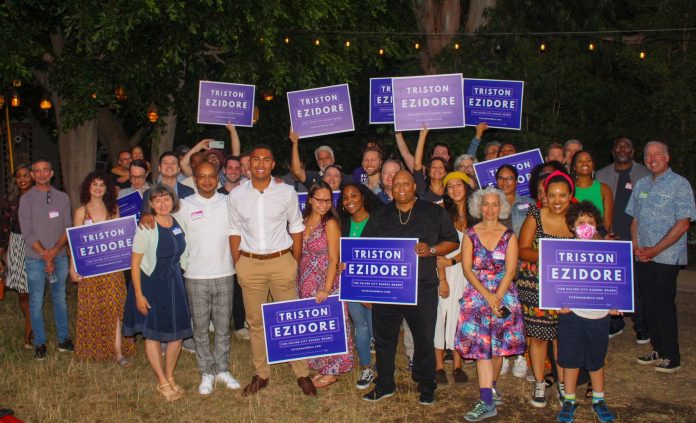 Los Angeles City Councilmember Mike Bonin has announced his support for Triston Ezidore's people-powered school board campaign to deliver bold, systemic change to Culver City Unified.
"Triston Ezidore represents a new generation of progressive leadership. He's determined to solve problems and make structural change by promoting equity and empowering the people most impacted by decisions. He'll be a champion for our kids and for our schools. I'm proud to endorse his candidacy for Culver City school board", Councilmember Mike Bonin CD11.
In a statement, Ezidore says "Councilmember Bonin is a champion for working families in Los Angeles, and around the country. As we face some of our toughest challenges as a district — the aftermath of a global pandemic, and deeply rooted educational inequities and racial injustice — I am grateful for Councilmember Bonin's partnership and honored to have his support"
Ezidore has racked up a near monopoly on endorsements from Democratic elected leaders including the Culver City Democratic Club, Culver City Mayor Dr. Daniel Lee, Councilmember Yasmine-Imani McMorrin, Culver City School Board Vice-President Paula Amezola, West Hollywood City Councilmember Dr. John M. Erickson, and Labor Leader Dolores Huerta.
Not only do these endorsements build on the enthusiasm of the campaign's strong multigenerational, multicultural coalition of grassroots support, but they highlight Ezidore's ability to build a strong community coalition with leaders in other municipalities around the Greater Los Angeles area.