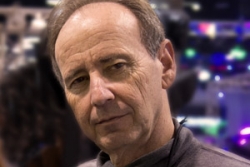 Once again Culver City resi-dents have named Boulevard Music The Best of Culver City in the music store category.
This isn't first time the local music store is voted No. 1 in the Best of Culver City edition. With the years of music and teaching experience that owner Gary Mandell brings to the table, it's not difficult for the retailer to stand out.
In addition to being a retail store, Boulevard Music is a well-known music school, quaint concert venue and home of Major Label® recordings.
"We have been doing this a long time," Mandell said. "I have been doing this (teach-ing) for about 50 years and I still teach fulltime."
Mandell teaches an esti-mated 45 students every week, in addition to the three classes that he adds to his schedule.
The store's reputation is so strong that the owner has additional teachers giving classes for aspiring musicians or any-one interested in music as a hobby.
"Everybody is unique and I tend not to hire instructors that have one method; one-size fits all," Mandell said. "It can be part of a program but you have to figure out what people's interests are and work that end of the program."
At Boulevard Music instructors specialize in specialize in fine acoustic and electric instruments at all levels. They offer: beginning guitar classes, young person's guitar, beginning harmonica, beginning uke as well as intermediate classes such as electric blues jam classes, acoustic blues jam classes.
"When I was teaching at another music store we had a teacher's meeting and people would ask why I taught more lessons than everyone else," Mandell said. "I do the same thing now that I did then: when a student comes in I ask them to take a piece of paper and write down what their interests are, styles of music, artists that they like and what their long-term and short-term musical goals are. With that you can plan a program based on what their interests are."
Many of his clients and stu-dents are locals, but a signifi-cant amount of them do come from outside the city.
On more than several occasions former students of Mandell have returned to Boulevard Music to share with Mandell that they are now performing, either on their own or in a band.
"It is fun being able to see my student progress to the point where they are performing," Mandell said. "A mother once came in with a CD of a boy I used to teach who is now performing at the House of Blues."
Mandell and Boulevard Music have been voted Best of Culver City several years for music store and music venue. In addition, Mandell has been responsible for organizing the city's music summer festivals, including this year's Culver City's Boulevard Music Summer Festival, which offered a variety of music styles and genres for residents to enjoy.
"I feel that the series accomplishes what we set out to do," Mandell said. "But it is hard to measure how much impact the festival actually had on the downtown area."
For Mandell music is something that has always brought joy.
"Some of the greatest times I had in music was when I was in an original band working on tunes in an art studio in Venice with very little money," Mandell said.