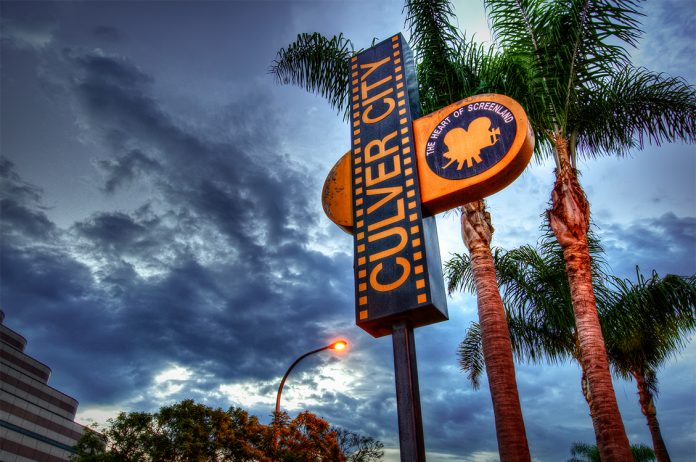 By Christian May-Suzuki
In an era of social media, touch screen phones, and video games that look so close to real life you could almost mistake them for movies, more and more kids are being pushed to pursue careers pertaining to technology. The popular fields include engineering and anything involving the sciences. With high-paying jobs and a chance to fix and create useful things, many people are drawn toward these professions in search of comfort and even luxury.
However, others are artists at heart. Whether its the stroke of a brush, the lens of a camera, or the keys of a piano, some people are simply meant to create art. For those dedicated artists at Culver City High School, the Academy of Visual and Performing Arts (AVPA) is a program in which they can cultivate their artistic talents in a worthwhile way.
AVPA was created in 1996 through a grant from the state of California with major support from Sony studios, and the CCHS academy acts as a specialized secondary school program that develops dedicated artists.
Students in this program take semester-long, advanced art classes, which exposes them to a more specialized and rigorous curriculum. Many of the courses can be used for college credit as well, giving kids in the AVPA a head start towards their degrees.
The Academy brings in outside faculty who are established professionals in their fields to work with students on projects and lead workshops, providing them with invaluable connections and early exposure to the professional world of their craft.
The classes that AVPA offers are just the tip of the iceberg for students. Students in AVPA put on more than 25 productions each school year across the five disciplines offered at the academy: Art, Music, Theatre, Dance, and Film. These events will mainly be shown at the new and improved Robert Frost Auditorium, which reopened with renovations on Sept. 29.
Their first official production of the season will be a Fall Concert and Halloween Carnival on Oct. 30. The carnival will start at 6 p.m., with the concert beginning at 7 p.m.
Internships are also offered at places like the Los Angeles County Museum of Art and the Museum of Contemporary Art for students to expand their horizons. Additionally, the AVPA opens students up to a variety of scholarship opportunities.
Students in the AVPA are required to take certain classes based on their discipline, and students in the Art and Theatre program this semester take some of these classes at West Los Angeles College, another major supporter of the program. This extra workload may be difficult for some students to manage, so current standing in other areas of the school are considered when applying to the AVPA.
One of the key cogs that keep the program running smoothly is parent volunteering. The AVPA emphasizes parental involvement, with the first aspect of the application process being a Registration and Volunteer Form, which not only collects details about the applicant but also about what the parent would like to offer as a volunteer.
Of course, there's more to the application process than that. Students are also required to submit a personal essay and submit a recommendation from someone vouching for their artistic dedication. On top of that, an interview and an audition are both required as well, and each discipline has its own additional process one must complete in order to fully gauge a student's dedication to his or her craft.
While the program is split into semester-long segments, applicants can apply for multiple semesters, up to Spring 2020. The AVPA is currently more than 200 students strong, and alumni from the program have been accepted into some of the most prestigious colleges in the nation including Stanford, Harvard, MIT, and Princeton.
Art is a critical part of the history of Culver City. So long as there's the love of art here, the AVPA will continue to cultivate the coming generations of aspiring artists at Culver City High, just as it has always been meant to.