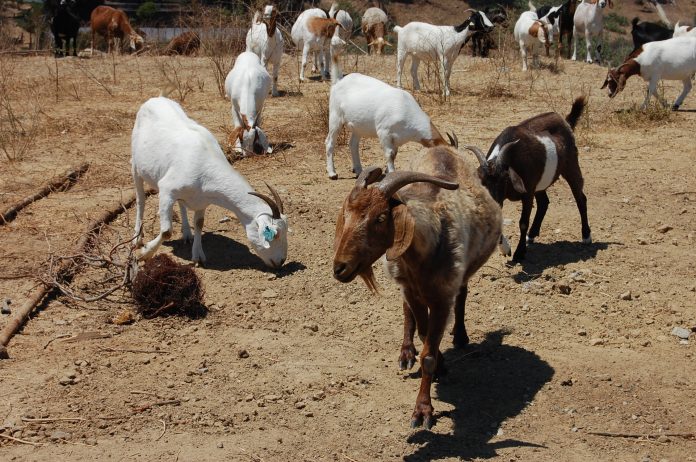 The Holy Cross Cemetery has apparently rented 250 goats and sheep to keep its plantlife under control, according to one eagle-eyed local resident.
Fleur Hervas lives near the cemetery, and she decided to call them last week when she spotted the animals.
They told her about the deal between the cemetery and the beasts, which were utilized in Malibu before making their way over here. The goats and sheep clear bushes, and naturally remove invasive plants.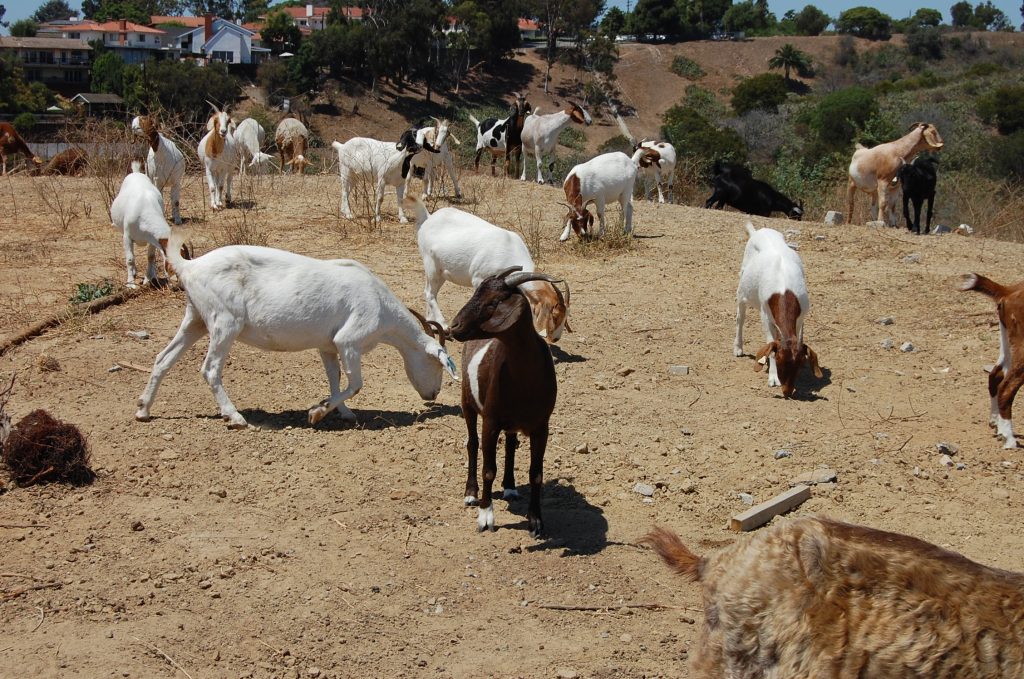 It's not an uncommon approach; Arlene Marturano wrote in the Columbia Star that, "Landscaping livestock are ruminants like goats and sheep. Their natural behavior to browse is an inexpensive and environmentally safe alternative to manage weeds, brush and jungle vegetation. According to livestock behaviorists, ruminants can be trained to eat certain plants and non-traditional forages… In California, goats and sheep are dispatched to graze on brush in canyons, around schools and homeowner estates in an effort to stem wildfires. Goats are good at clearing fire lines, which halt advancing flames."
According to Fleur, one shepherd is taking care of the livestock, while there are two guard dogs to keep coyotes away. 
Adrian M. Alarcon, Director of Media Relations at Archdiocese of Los Angeles told the News that, "Holy Cross Cemetery is using goats and sheep to clear the hillsides of overgrowth and brush.  This is being done as a natural alternative. The mix of sheep and goats is used because they eat different things and together they are very effective at keeping the growth of brush and grasses at the proper level. I believe the herd is scheduled to be finished later this week."