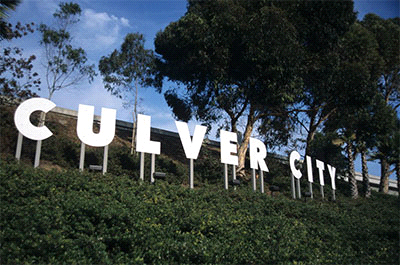 On July 24, the city of Culver City approved three of the 23 cannabis retail storefront applications to move forward with the process towards opening their cannabis businesses in Culver City. These will be the only three permits allotted to storefront cannabis by the city during this application process, whose current proposed locations are at 1000 Culver Blvd., Culver City; 3800 Sepulveda Blvd., Culver City; and 12450 Washington Blvd., Los Angeles.
Proposed to open at the 1000 Culver Blvd. location is SweetFlower, a cannabis business with their corporate HQ already located at the address. They plan to open under the name 'Malibu Green.' At 12450 Washington Blvd. could lie Essence Culver City, a subsidiary of Green Thumbs Industries based in Las Vegas. Essence is currently the only medical marijuana dispensary on the Las Vegas strip. The third business applying to open at 3800 Sepulveda Blvd., TGS Culver City, is owned by Jushi Holdings, a cannabis and hemp operator based in Boca Raton. They are planning to build their own facility at the location, which is currently an empty lot.
The first domino towards cannabis retail in Culver City fell in November of 2017 when a study did not uncover any evidence that proposed cannabis operations in Culver City would be detrimental to the environment. This allowed the city to quickly move forward with establishing an ordinance to begin integrating cannabis-related businesses into the city, which were initially put into place just a month later.
After a few updates to the ordinance that included things like dictating operating hours, which must be contained within 8:00 a.m. to 9:00 p.m., an established taxation system, and a zoning system that took "sensitive receptors" into account, the applications were opened, and 23 were received by the city by the September 27, 2018 deadline.
One of the most important point of contention was about these sensitive receptors, so the zoning laws for cannabis businesses are somewhat rigid. They must remain in designated commercial or industrial zones, 600 feet away from Youth Centers, K-12 schools, daycare centers, parks, playgrounds, 1000 feet away from another cannabis retail storefront business, and not on corner lots next to residential zones, though this final point is subject to exceptions.
The application process is rather rigorous, going through numerous steps and reviews. After the applications were initially received, they were reviewed by a three-person panel of City staff appointed by the City Manager. The panel will use a forced ranking system, which directly compares individual applications to determine which ones are best and choose three to six of them to move to the next step.
The applications that move on from this step, designated as step 1(a), then move to another review step, known as step 1(b). This time, there will be a five-person committee that will conduct panel interviews with the remaining applicants, followed by general research by the City into the applicant's previous and current business dealings. Based on this, the review committee assigns points to each applicant in various categories using established criteria. For each applicant, the high and low scores are dropped. The scores given by the remaining three review committee members are averaged, and the three with the highest score move forward.
This is the step that the City just moved past, and one that is of significance because it allows these businesses to apply for Los Angeles County Permits. If the businesses are approved for these permits, they go before the City Council one final time to approve the application before moving forward from the application part of the process towards actually opening.
Applicants are expected to be finished with the process and receive their permits in late 2019 or early 2020.