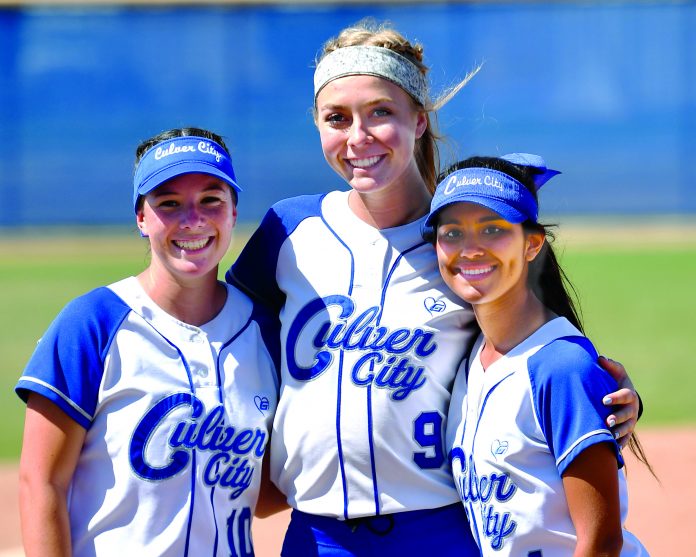 By Steve Finley
The Culver City high school girls' varsity softball team played a CIF semifinal game last Tuesday against Chaminade in the CIF Division 5 playoffs.  If they win that game they will advance to the CIF finals against the winner of JW North and Templeton on Friday. Call Culver City high school to get the time and location of the game if they advance.
To reach the semifinal the Centaurs beat Palos Verdes 7-0, Linfield Christian 2-1, and St. Joseph 9-3. If Culver City advances to the final the softball team will be the fifth Culver City team during the 2017-18 athletic season to reach a CIF final.
Girls' volleyball, girls water polo, and the girls and boys track and field teams have all played a CIF Southern Section Final games.  The football and girls basketball team reached CIF semifinal games and the girls' basketball team loss to Carson in the first round of the State Regionals.