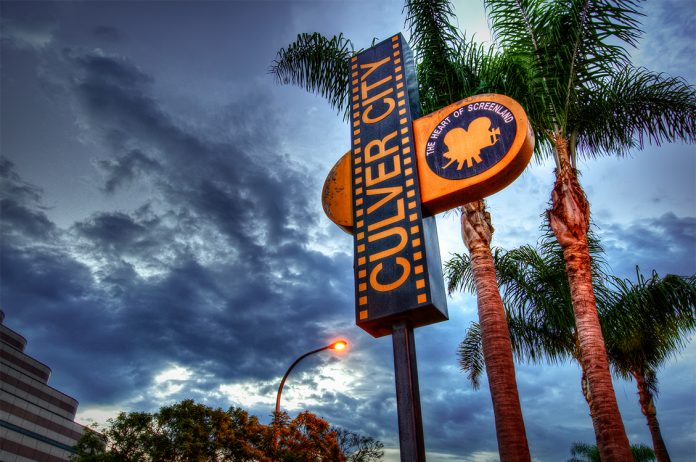 By Jonathan Smith
Want to take a tour of Culver City? There's a new app for that.
Following the recent release of the Downtown Cultural Walking Tour Book to celebrate the 30th anniversary of the Art in Public Places Program, you can now hear a narrated tour by downloading a mobile app from Otocast.  You can scan the QR (quick response) code with your mobile device below, or you can go to your App Store and download the Otocast (Travel) App.
Learn about public art and historical buildings in downtown Culver City, by listening to the artists, City Historian Julie Lugo Cerra, and Culver City residents tell the fascinating stories behind these city sites.
"I want to invite you to enjoy walking through either Tour One or Tour Two, both of which begin at historical buildings," said Mayor Thomas Small in a statement. "As an architectural writer and consultant, I have a particular fondness for some of our cherished buildings, as well as the public artworks that so effortlessly fit into their built surroundings."
In addition to the audio, there are GPS pins to guide you, as well as multiple photographs and written text in the app.