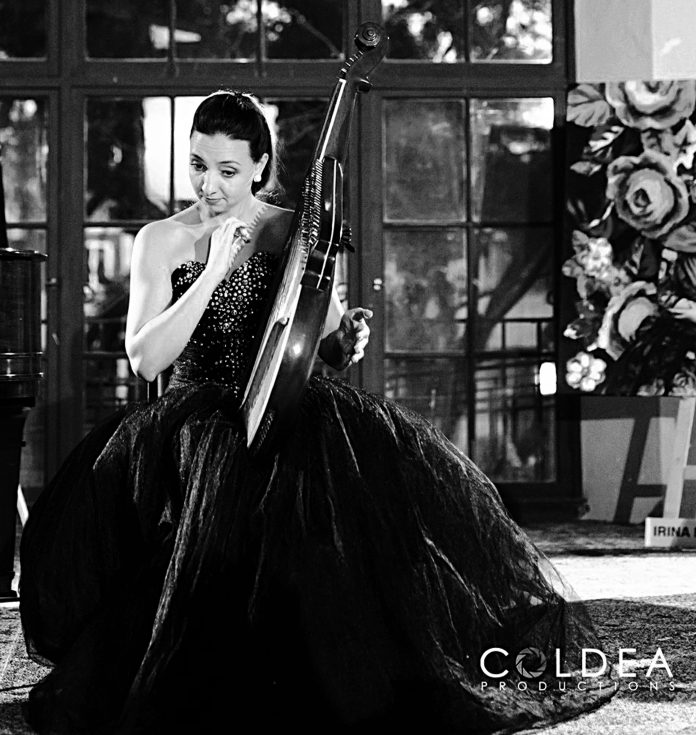 Grace Church monthly concerts to return in September 2019
By Grace Elliott
Siuzanna Iglidan and friends will perform vocal and instrumental compositions from Ukrainian and Russian composers during the final 2018-19 MidDay at Grace Concert, starting at 12:05 p.m. Thursday, June 13 at Grace Lutheran Church, 4427 Overland Ave.
Iglidan is a Ukrainian-American mezzo-soprano and virtuoso on the Bandura, a Ukrainian plucked string-instrument. She graduated with a master's degree from Odessa National Music Academy Performing Arts in Bandura Performance and Orchestral Conducting and received a Ph.D. in Music Theory and Pedagogy. Iglidan then studied voice with Vladislav Dekhtyarenko from the Odessa National Theater Opera and Ballet.
In 2012, she performed the role of Fidalma from "The Secret Marriage" by D. Chimarosa, staged by the National Crimean Philharmonic and conducted by Maestro Mauro Trombetta, Artistic Director of the National Opera of Rome.
Siuzanna has been an honored guest at International Chamber and Folkloric Music Festivals in Bulgaria, Russia, Italy and the Pyrenees Music Festival in the U.S. She initiated and organized the first Independent Ukrainian Bandura Players' Festival Competition and also established the youth ensemble "IMPROVIZ" at the South Ukrainian Pedagogical University.
Her operatic roles include Fidalma, "The Secret Marriage" (Chimarosa); Cherubino, "The Marriage of Figaro (Mozart); and Olga, "Eugene Onegin" (Tchaikovsky).
She is also a model and was elected Miss Ukraine in 2016.
Iglidan will be joined by vocal artists soprano, Julia Lima, tenor, Gustavo Hernandez and pianist, Vladimir Khomyakov. The concert is free to the public. All donations will benefit Global Musical Bridges, https://www.globalmusicalbridges.com/
The next season starts in September with tenor, Daniel Rodriguez, the 9-11-2001 "Nation's Policeman."
For more info, go to https://www.facebook.com/grace.elliott.754/posts/10157521419943714