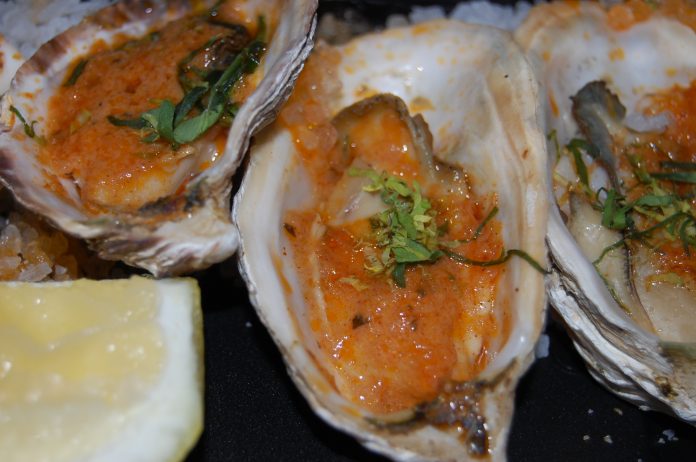 We have to be honest – we felt slightly underdressed when we wandered into etta, on Washington, to order some carry-out. We were far from slovenly when we entered but still, etta (the lowercase is a stylistic choice on their part, not a grammatical error on ours) is one swanky eatery.
We're half-joking – the place is immaculate, from the decor (inside and out) to the attentive staff, but it's also warm and welcoming, and we didn't feel out of place for long. They pride themselves on that warmth – as they state on their website, "etta is an affordable neighborhood restaurant that serves delicious wood-fired food. Centered around the wood-fired hearth, our expert culinary team peppers each menu with their favorite seasonal dishes that are meticulously crafted so you always get a top-notch culinary experience."
Each location, they say, features a wood-burning brick oven that "bakes pizzas to perfection, as well as a giant wood-fired hearth for spit roasting and grilling." Culver City, incidentally, is the only Californian location – there are two in Illinois and one in Arizona.
All of that said, we didn't opt for the heaviness of pizza. We did take advantage of the brick oven by picking an appetizer – the Rack-Roasted Oysters. The smoked tomato butter, lovage (an herb with a taste like sweeter celery) and lemon brings the shellfish to life, and we swear you can taste the smoke from the wood.
Importantly, the oysters aren't overcooked; they retain the texture that the food is famous for. It's easy to get oysters wrong – go to most fish-frys in the country for proof. But these are magnificent, and honestly artistic.
They should be, mind you. The dish costs $20 and you get four small oysters. At $5 per bite, they have to be good.
We went with the Market Tabouli for our main course. The marinated kale wasn't at all bitter or overly chewy, and the roasted zucchini (perhaps the one thing on this dish that did enter the wood-burning stove) was beautifully charred and softened.
A hearty helping of quinoa tied the whole thing together, artichokes offer some tang and sunflower seeds bring the crunch. It might seem like a simple dish, but the balance of ingredients is all important and etta gets it exactly right.
Overall, etta is a restaurant that feels a bit special, from the aesthetics to the food. Treat yourself.
Etta is located at 8801 Washington Blvd., Culver City 90232. Call 424-570-4444 or visit ettarestaurant.com.