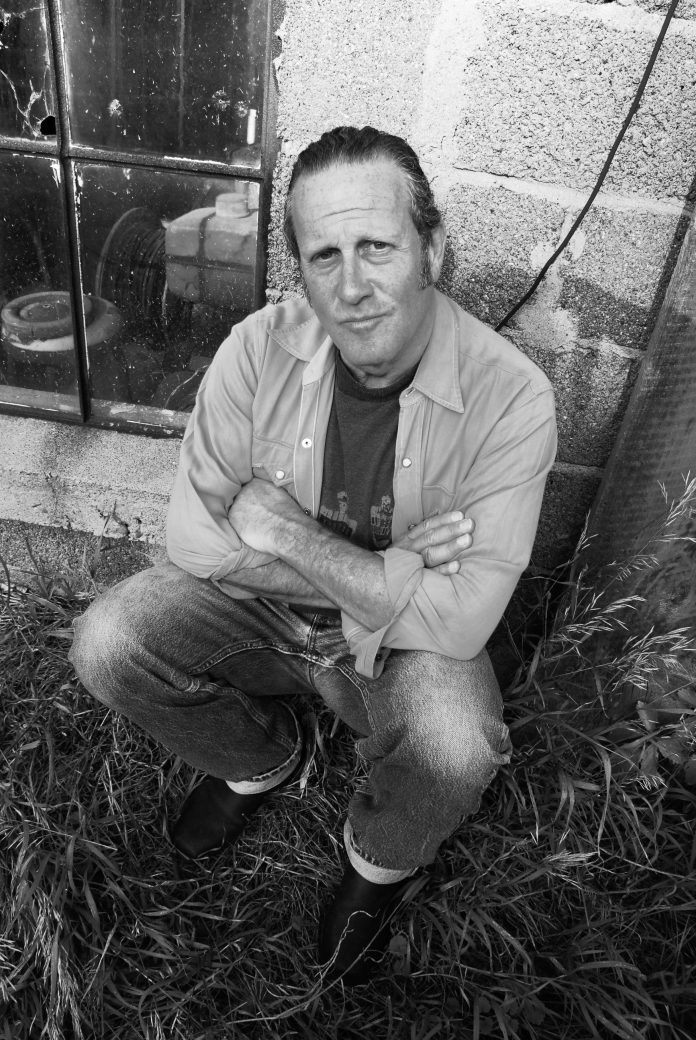 Saturday music welcomes Berger and Boroff team to music store
Boulevard Music this week serves up a double barrel of musical extravaganza with both its 2019 Summer Concert at City Hall tonight, and its Saturday night musical concert at its Sepulveda store.
The George Kahn Jazz and Blues Review will entertain guests in the fourth of six summer musical concerts to highlight producer Gary Mandell's 2019 Boulevard Music Summer series. Joining Kahn will be the Big Wave.
The free summer concert series takes place Thursdays in the intimate Dale Jones Courtyard of Culver City City Hall. Concerts start at 7 p.m.
Music lovers from the westside and beyond can join Mandell on Saturday, Aug. 3, when he hosts the lively music of Marc Berger, and father and son musicians, Phil and David Boroff. Showtime is 8 p.m.
Now in its fourth week, the Summer Music Fest brings a diverse style of musical entertainment that will take listeners on a journey of sound and experiences that they won't soon forget. Curated by Gary Mandell of Culver City's Boulevard Music, the 2019 Summer Music Fest will feature "something for everybody."
Mandell says of George Kahn Jazz and Blues Review: the band features pianist Kahn, who is one of the few guys around who makes jazz both swinging and musical enough for the cognoscenti and yet entertaining enough for their dates.
"Kahn does this balancing act by bringing together some of the best locals around, including, for this performance, Grammy winner Dr. Bobby Rodriguez on trumpet. Delivering accessibly driving tunes such as "Afro Blue" and "Cantaloupe Island" in a way that would satisfy either the hipster or Valley Girl. He does it by incorporating the terrific trio of vocalists Gina Saputo, Crystal Starr and Courtney Lemmon to deliver the lyrics in both lead and backup form in ways that can veer from cutesy as on the Andrew Sisters-inspired "Beat Me Daddy Eight To The Bar" to the a stomping STAX R&B-ish "I'd Rather Go Blind."
The ladies deliver a funky take of the Crescent City classic "Yes We Can Can," while going even deeper down Bourbon Sreet with Rodriguez's horn on a growling 'Summertime.'"
Kahn will also perform a tribute to Aretha Franklin.
Culver City's Boulevard Music Summer Festival takes place on Thursday evenings at 7 pm through mid-August
If '60s surf music is your cup of Pacific, then Big Wave might send you way out to sea.
"Big Wave is a seasoned five-piece band bringing you all of your favorite Beach Boys, Jan & Dean and surf instrumentals, including "Surfin' USA, Surfer Girl, Walk Don't Run, Kokomo, plus a special tribute to Dick Dale the King of Surf Guitar," Mandell says. "A perfect show for a Summer concert setting.
"These seasoned musicians have backed up the Beach Boys, Brian Wilson, and Jan & Dean for the last 15 years. Featuring Don Raymond on guitar/vocals( Jan & Dean and Big Daddy ), Phil Bardowell on bass/vocals( Beach Boys & Jan & Dean), Michael Chanslor on keyboards (Jan & Dean) Chris Farmer on bass/vocals, & Todd Tatum on drums (Jan & Dean )."
In past three weeks, the summer music festival has heard from Ryan Shupe and his RubberBand, Argentinian Rock with superb vocals and guitar from Los Pinguos, plus Worldbeat/Funk/Rock/Mambo from the Bonedaddys (July 18); and Afro/Cuban that can literally burn up the dance floor from Ricardo Lemvo and Makina Loca (July 25), an evening of the Music of John Denver with singalongs from Jim Curry (Aug. 8); and the ultimate vocal cover group—the most requested Pine Mountain Logs (Aug. 15)."
Culver City's Boulevard Music Summer Festival takes place on Thursday evenings at 7 pm through mid-August
The Dale Jones City Hall Courtyard is located at 9770 Culver Blvd. in Downtown Culver City (corner Culver Boulevard and Duquesne Avenue). Parking is free for the first two hours (with festival validation) in designated structures in the Downtown area. The courtyard opens at 4:30 p.m. No glass containers or alcoholic beverages may be brought into the courtyard. For more information, call Boulevard Music 310-398-2583 or go to www.boulevardmusic.com.
Those who want to add to their listening pleasure can take a seat up front near the stage, as an entry-level sponsor for a mere $10 per show.
There are 100 premium reserved seats available each week and tickets can be purchased at Boulevard Music in person or by phone 310-398-2583.
Boulevard Music Concerts
Saturday, Aug. 3 music will feature Marc Berger, plus Phil and David Boroff. The show is from 8 to 10 p.m. at Boulevard Music, 4316 Sepulveda Blvd., Culver City. Tickets are $17.50. Call 310-398-2583.
Gary Mandell has this to say about his Saturday performers: "Marc Berger's life has been about pursuing twin passions: creating and recording his American roots songs and exploring remote areas of the desert and mountain West. After signing his first publishing contract while in law school, he fronted rock bands and performed regularly in New York City clubs like CBGB, Wetlands, and The Knitting Factory. All through this period, he'd find ways to get into the West, picking up details from fellow wilderness junkies about off the beaten path locales and filing them away for future reference. On one of these trips, he became intrigued by the cover of THE BIG IT, a book of short stories by A.B. Guthrie he found on a revolving paperback rack in a Navajo reservation trading post. It got him thinking about using his travels to create a set of songs in the cultural tradition of writers like Guthrie and visual artists like John Ford and Frederick Remington. Marc and Co-Producer Mike Ricciardi now present RIDE, ten cinematic recordings reflecting his romantic connection to the American West and exploring the value of its myths to contemporary culture.
"Marc's performed at Austin's South by Southwest Music Festival and The Kerrville and Falcon Ridge Folk Festivals and has opened shows for Bob Dylan and other national acts. His song THE LAST ONE was a staple of Richie Havens' concerts for years and has been quoted in the NY Times and featured on The CBS Evening News."
The father-son team of Phil and David Boroff will join Berger for an Aug. 3 performance
Dad Phil "is a great flatpicker" and son David, is equally fine on the fiddle," Mandell said.
"Phil learned the art of Flatpicking directly from Flatpicking/bluegrass legend Clarence White. More tasty traditional guitar licks than you can imagine. A phenomenal flatpicker as well as a fingerstyle blues player and clawhammer/old-timey banjo player."
"Plus David on fiddle who plays everything from Grapelli-like jazz to fabulous bluegrass and traditional styles.
Phil Boroff will conduct a workshop on Bluegrass Guitar Sunday, Aug. 4 from 1 to 3 p.m. Check out our classes/workshop section for more information.