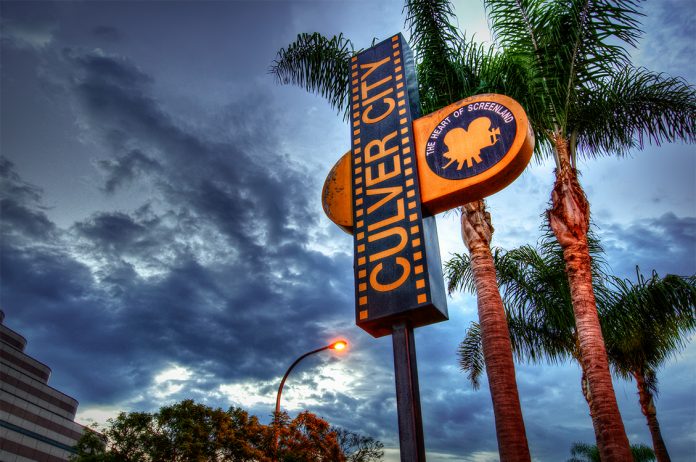 The Culver City resident, who is a sophomore at California State University Channel Islands in Camarillo, was among thousands who were evacuated from the campus and nearby residences as the fire threatened approximately 4,000 homes during the first week of May.
 "It was terrifying," Natalie Wilson, 19, told the News.
 She and her roommate were awakened on the morning of May 2 and notified by university officials to keep their windows closed due to the smoke emanating from the fire.
"Fifteen minutes later, they emailed us that we had to evacuate," the sophomore recalled.
She began immediately throwing many of her most important belongings into a suitcase and left the dormitory, joining her roommate and others who were fleeing the fire.
 Outside, the biology major said she could not see the sky due to the amount of smoke and ash in the air.
"I could barely see the parking lot," Wilson said.
Fortunately, she had parked in a lot close to student housing and was soon on her way south toward Culver City.
Her mother, Janet, knew that her daughter had planned to come home that weekend but was concerned when she heard about the fire.
"Of course, we're thrilled she left quickly and all is good,"
she said. "Although I'm sure it was a bit traumatic for her, being in the middle of it, and dealing with the smoke and trying to gather what she needed and getting out quickly."
The student was able to make it to Highway 1 minutes before the Highway Patrol closed it going north and south due to the rapidly expanding blaze.
"All I saw were fire engines and police cars going the opposite way," she said.
Natalie Wilson has asthma, a respiratory condition that can be exacerbated by smoke, according to cardiologists.
 Her daughter's condition did not greatly worry Janet Wilson. "I knew she was leaving quickly," she said.
According to Livestrong.com. avoiding smoke inhalation is an important consideration for those afflicted with asthma.
"Even small amounts of smoke in the air can aggravate asthma and make it difficult to breathe," the website states.
"Because of my asthma, I knew that I couldn't stay," Natalie Wilson said. As she left the campus, she called her parents to let them know that she had been evacuated.
Across from the university, a farm supply storage site later caught fire as its proximity to the university increased. By then, students, faculty and other employees had been evacuated.
Janet Wilson said she trusted the university to handle the encroaching flames and eventual mass departure of those who were still at the school in a safe manner.
"We had faith in the administration and we knew they would do the right thing and take care of the students," she said.
The Culver City Fire Department deployed a strike team to assist in the Springs Fire. "We sent five engines and one command vehicle (on May 2)," said Culver City Battalion Chief Chris Syveson.
The strike team returned May 4 to Culver City after assisting with what Syverson called structure defense. Local firefighters were also stationed for a time at California State University Channel Islands.
Culver City, like many fire departments, responds to wildfires in other areas of the county and at times the state as part of a master mutual aid system of first responders.
Students received word from the university May 5 that they could return to classes the following day. Natalie Wilson remained in Culver City for a few additional days to work on a school project.
Her mother said she has always been responsible and trusted her to leave after school officials began evacuation procedures.
"I know Natalie has always been smart about these things," Janet Wilson said. "We've talked about it at home since she was young.
"The Culver City (Unified School District) drills have helped us keep up with that too," she added.
Syverson said the fire could have had very dangerous consequences. "There were gusting Santa Ana Winds, as it was a wind driven fire, and at least 3 percent humidity," the battalion chief explained. "It was a very intense, very erratic fire."
Two days after arriving at home, Natalie Wilson was still shaken by her ordeal.
"It was terrifying," she reiterated. "I didn't realize how scary it was until later."
The Cal State University Channel Islands sophomore said she might have thought differently about leaving the school had it been her residence, a sentiment often expressed by homeowners in fire- ravaged areas but discouraged by first responders.
"If it was my home I don't think I would have left," she said. "Because it was my dorm room, I definitely was going to go."
Syverson cautioned those who are in place where a wildfire is approaching to leave without habilitation.
"Whether it's a mandatory or voluntary evacuation, (leaving the area) is still the best policy," he said.
Ventura County Fire Department spokesman Tom Kruschke said the fire would not likely be under control until Monday, May 13.