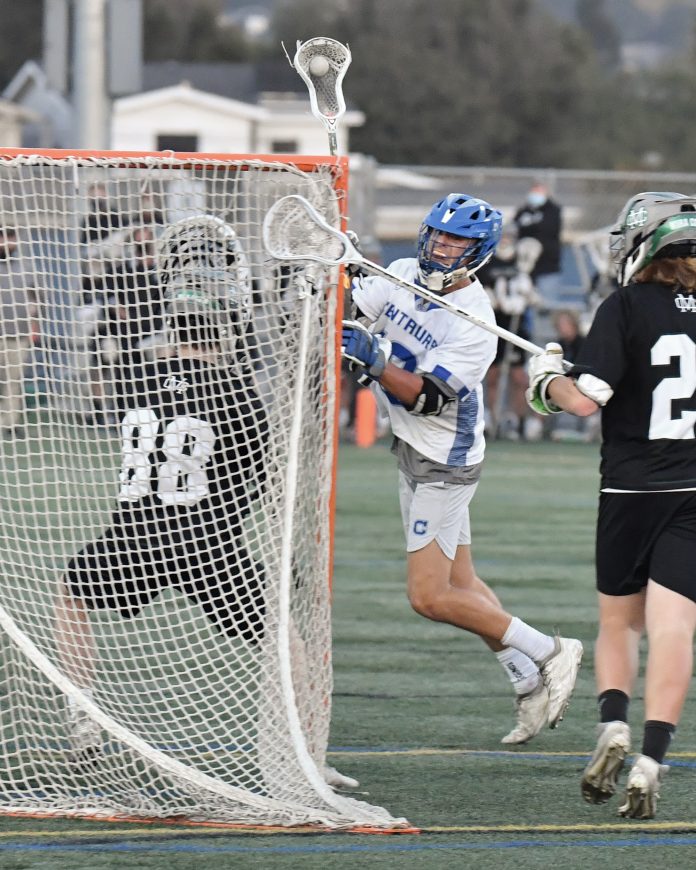 Culver City's dream lacrosse season came to a disappointing end last Tuesday on the Culver City High School campus when La Canada's St. Francis out lasted the Centaurs, 15-8 in the Division 2 CIF championship game. It was a hard-fought game played on a chilly June night. Talk about June Gloom.
The Centaurs entered the championship game with high expectations having won their first three CIF playoff games 21-0 against El Dorado, 17-3 against Redondo Union and 8-5 against Aliso Niguel.
St. Francis had a less impressive regular season record at 15-6 (6-4 in Mission League), but took dominating victories over Santa Monica and Saugus into a semifinal matchup with San Marcos tha they won, 18-9.
Against the Golden Knights, Culver City appeared to match their speed but they could not hold off St. Francis' continued relentless attack on goal. In the first half, the score was tied 5-5 but as the game moved into the third quarter St. Francis took advantage, after controlling most of the faceoffs in the middle of the field.
The Centaurs, who finished their season 17-3 overall and 6-0 in the Ocean league, will wait to see if they qualify for the CIF Regional Tournament.
Right now, the boys' and girls' track and field teams are the last teams standing after five other Culver City teams were knocked out of the playoffs during the last week.
The CIF Division 2 Track and Field Finals will take place Saturday at Moorpark high school at 3 p.m. The Centaurs will be well represented in the finals after turning in some impressive performances in the prelims last Saturday at Moorpark.
The girls' team qualified freshman Morgan Maddox in the 200 and 400 meters, senior Alero Soaris in the 400 meters and senior Ayahna Bahati was the number one qualifier in the 100-meter hurdles. Also, both the girls 4×400 and the 4×100 meter relay teams qualified for the finals.
The boys' team will be sending junior speedster Zaire Waring to the finals in the 200 meters and the 400 meters and the 4X100 meter relay team.
The other Culver City teams that were eliminated from CIF competition recently were softball, baseball, girls' lacrosse and boys basketball. Despite not winning a CIF title the Culver City teams did a fantastic job during this COVID-19 season.