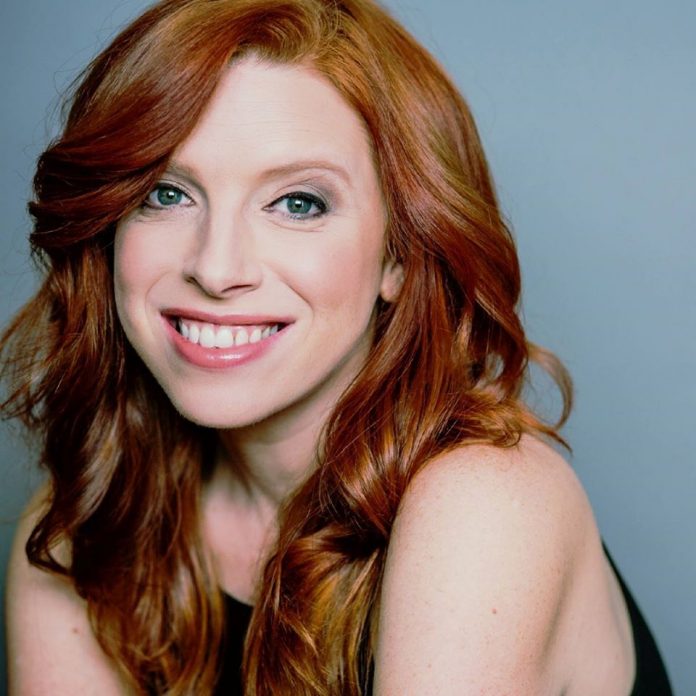 With the current theatre world on hiatus, I have decided to write a Spotlight Series of interviews with some of the many talented artists who make our local theatre community so exciting and vibrant thanks to their ongoing contribution to keeping the arts alive in the City of the Angels. I was interested to learn about their theatrical background and curious to find out how are they dealing with the abrupt end of productions in which they were involved. 
This week I am focusing my Spotlight on local Westside resident Kristin Towers-Rowles who directed "The Wild Party" musical at Morgan-Wixson Theatre in Santa Monica, which was forced to close the day before it was scheduled to open. 
Here is a little bit about Rowles, in her own words:
Some families have Law Practices, Accounting Firms, Car Dealerships, but I grew up in and around the Theatre and Film industry as my entire family has made their living for generations in the Performing Arts industry. My grandmother was MGM leading lady Kathryn Grayson, who starred in over 20 musicals in the Golden Age of Hollywood ('Kiss Me,' 'Kate,' 'Showboat,' 'Anchors Away'). 
She also took over for Julie Andrews as Guinevere in Camelot on Broadway, and played the role on the 1st National Tour. My Grandfather, Johnny Johnston, starred in movies (Rock Around the Clock, Unchained), was a recording artist, and was on Broadway in A 'Tree Grows in Brooklyn.' My father, Robert Towers, starred in 'The Curious Case of Benjamin Button' and has played 100's of character roles in Film/TV/Theatre.
After sustaining a life-altering back injury on tour in 2002, I stopped performing for 7 years, got married and had 3 children, now all accomplished young artists in their own right. Since returning back to work as an actress, singer and director in 2009, I have been very fortunate to be onstage playing incredible roles in musicals and straight plays. Since then, I've been splitting my time onstage with also being a director at the helm of many award-winning productions, both musicals and straight plays. 
As for the shutdown, we had just finished an insanely difficult tech week for Andrew Lippa's 'The Wild Party' at The Morgan-Wixson Theatre (MWT) in Santa Monica which I directed, which is one of the toughest in the Contemporary Musical Theater canon. The entire production team and cast had been working ourselves sick to have a phenomenal show for opening night and we were more than ready. And we were excited our show was to be the flagship production for the new direction that theatre is moving in with more daring, broad, and diverse artistic choices. I have only directed one other show at The MWT before, 'Company' in 2017, and was so elated to be back and entrusted with this rarely produced theatrical gem: a sexy, slick 20s musical for the 2020s. And everyone was ecstatic we would soon be opening.
But during intermission at our final dress rehearsal on March 12, the President of the MWT Board, the wonderful Michael Heimos, told me the board had decided to halt the opening. I sat through the 2nd Act with tears streaming down my face, watching the beautiful work we had all created, and then watching the audience jump to their feet at the curtain call. I wanted the audience to understand what they had just witnessed so I asked him to come up and tell the cast and the audience the news of our being postponed as I felt it would be better if we all heard this together to be able to support each other. Of course, everyone was in tears – the cast, the team, the audience – since we all were heartbroken that this incredible piece of theatre would have to wait. But mixed with that heartbreak was the feeling of joy for what we had all just experienced. At this time, The MWT still plans on opening our show when the bans are all lifted and it is safe to do so. However, they have an entire season that will most likely need to shift, so we have no idea what any of that will look like. It is surreal to think that our sets, costumes, lights, props… everything is just sitting there, frozen in time – just like a Ghostlight awaiting our return to the stage.
I'm still in shock. I wake up and it takes me hours sometimes to wrap my head around the devastation to my own work and the work of ALL my colleagues now that all of our projects are shelved. And everyone I know is suffering a collective grief. But the devastation to the Arts, a field that constantly has to beg for money to stay afloat, is just absolutely unfathomable. I know that many theatres I've loved and called home are hanging on by a thread and some may not make it through this. It's just unbearable.
Thank you, Kristin, and I hope readers of this column will continue to support the Arts, especially by attending live theatre when we are able to get back "on the boards." But right now, I encourage you to make a donation to your favorite local theatre group to be sure their doors can open once again, including Kentwood Players at the Westchester Playhouse, The Morgan-Wixson in Santa Monica, Theatre Palisades in Pacific Palisades, Pacific Resident Theatre in Venice, Santa Monica Playhouse and The Ruskin Group in Santa Monica, Culver City Public Theatre, and The Actors Gang and The Blue Door, both in Culver City, among hundreds of others. I thank you on their collective behalf.