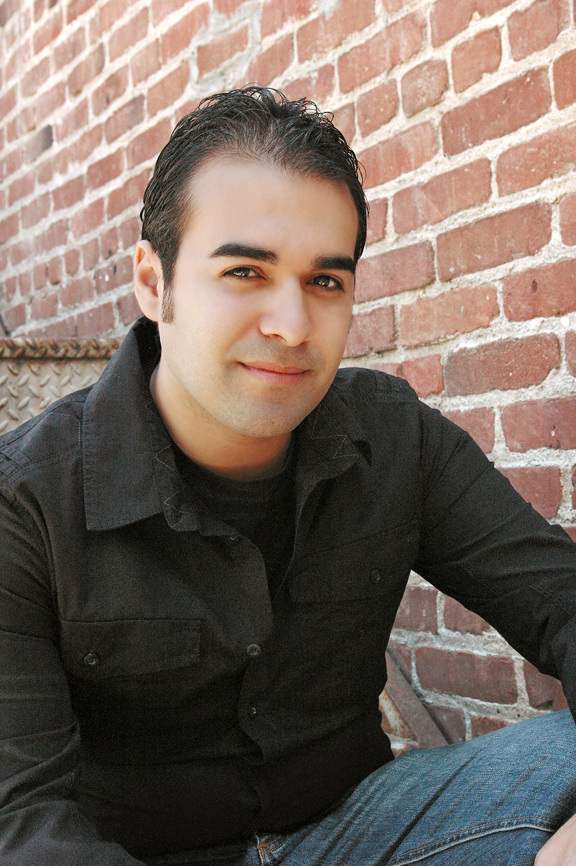 With the current theatre world on hiatus, I have created a Spotlight Series which features interviews with some of the many talented artists who make our Los Angeles theatre community so exciting and vibrant thanks to their ongoing contribution to keeping the arts alive in the City of the Angels. This Spotlight focuses on Brandon Ferruccio, who started out an as actor only to discover his real passion was to direct plays, especially with all female casts or with a strong feminine lead character. He has directed many productions at Theatre Palisades, Westminster Playhouse, Whittier Community Theatre, The Warner Grand in San Pedro, El Camino College, and the James Armstrong Studio Theatre in Torrance. And soon he will be adding the Westchester Playhouse to the list of theaters in which he has directed productions.
Brandon was first involved with Theatre through his high school Drama Department after dappling in sports for some time, which clearly wasn't a fit for him. Soon he decided to throw his energy into something creative and was hooked into acting after appearing in a play on stage. From there, college opened his eyes to the realm of directing and he found himself addicted to it ever since. Although the Arts is not his current career path, it is very much his passion and ultimate stress relief from work. "Living in the South Bay is nice too," he shares, "because I'm between LA County and Orange County, so I've been able to spread my Director wings to a pretty wide net." 
The last production Brandon directed was 'Steel Magnolias' at Theatre Palisades, which closed in the middle of February when things were really heating up overseas, before the situation was not classified as a worldwide pandemic. "However, I remember that weekend because news broadcasts about the Diamond Princess Cruise ship and the people infected aboard it was all over the media. It was a sad conversation then, and looking back at it now, I wouldn't have ever guessed it would have gotten to this point." 
The fear of having to close down a production is a familiar one for him. "The current issue reminds me of my production of 'Parfumerie' at Theatre Palisades which was running during the 2018 L.A. Firestorm. So much tension was riding on if our show going to close because we are located too close to the fire zones, especially since so many highways were closed, which would perhaps prevent cast and audience members from even getting to the theatre on Temescal Canyon just south of the hills above Sunset Blvd. in Pacific Palisades. Tension was high, but we reassured the actors that if our theatre became a dangerous area that we would close the production for the weekend. Thank goodness it never happened and everyone was safe." 
I just remember how much anxiety I had over simply one weekend possibility closing, and I can't imagine what it must feel like for a whole production to go dark on which you have worked diligently for so long. It breaks my heart for every single artist who has volunteered so much time and effort into a passionate project, only to have the opportunity to present the final product pulled out from under them. And I hope those who have purchased tickets for cancelled shows will consider donating that amount or more to the theater where it was to be performed. And I encourage all my fellow directors to be flexible and supportive, whatever decision is made on their scheduled shows."
The L.A. Theatre community has moved online for the time being, so I asked Brandon how he is keeping the Arts alive right now. "I've been able to help out some of my actor friends who have needed coaching and notes for auditions, thanks to being able to Skype or Live Stream. And I am organizing meetings on Zoom in which a few of the one-act plays I have written are being read by actors to assist me in turning one of them into a full-length play. One is called Restroom Confessions about six diverse women from different backgrounds and walks of life, who have gathered together to gossip in a luxury restroom. Both shows being read have all female casts, and that is a real trend in my work when it comes to supporting the female presence on stage." 
That's the main reason Brandon was drawn to direct Louise Fletcher's suspenseful thriller Night Watch for Kentwood Players this Fall, as it features a very strong female lead character. No decision has been made about whether or not the production dates will be changed or the run shortened. But when determined, information will be posted at www.kentwoodplayers.org.