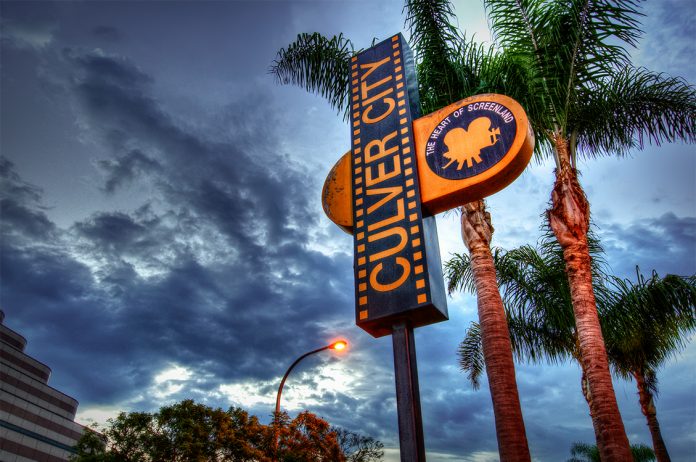 Mastering the craft of acting is something that takes great passion, insight, and determination in order to succeed. While some are able to ascend to the echelons of Hollywood glory, most fall through the cracks in a ruthless industry.
As difficult as that may sound, to teach acting—to inspire creative souls to successfully harvest those tools—may require an even greater commitment, the commitment to bringing out the best in each and every actor one encounters.
That passion and commitment are the hallmarks of the career of the filmmaker, acting coach, and performer Michelle Danner, who for decades has been one of the industry's most respected and successful teachers. Now a successful director who continues to grow and expand her creative universe, Danner has spent her life setting an example for her students and peers. "The important thing is to keep growing as an artist, to keep raising the bar for yourself," Danner explains. "In order to be passionate, you have to keep expanding, you have to keep growing, you have to keep pushing yourself."
For Danner, that means anticipating the release of the supernatural thriller "Bad Impulse," which is slated to release in the first quarter of 2020. Additionally, she is currently prepping her next feature, "The Runner," which is scheduled to start shooting at the end of the year. She also runs her weekly acting class, keeping watch over the conservatory programs at the Los Angeles Acting School (which she co-founded), prepping a new one-person play at the Edgemar Center for the Arts, or cheering on her two high-school-aged sons as they pursue their own passions.
Making the transition from longtime acting coach to film director was "a natural progression of wanting to raise the bar in new work, and working with actors in a way that is very collaborative and in-depth," according to Danner. When looking back on Danner's life, it's pretty easy to understand how she was able to make a traditionally difficult transition so natural.
Danner's ambition was fueled by a childhood spent at the elbow of her father, a producer and show business professional who opened up the first William Morris Agency office in Paris when she was just four years old, exposing her to the world of acting early on. Many people seem to have a moment where they realize what it is that they want to pursue in their lives. While there were a few shows Danner admits "set her on fire," she says she was so immersed in the life, there was no such moment. With how much Danner loved to indulge in the art and embrace her family's roots, it just always seemed like it was meant to be.
"Where I am creatively in my life is an amalgamation and a continuation of what I did when I was very little," Danner says.
Along with the agency office, her family was friends with some of the most respected members of the business, and Danner would consistently see some of the most famous entertainers of the time—like Marlene Dietrich and Sammy Davis, Jr.—stop by her home for dinner.
Danner appreciated from an early age what a privilege it was to have access to such high-profile talent, while also developing a deep respect for the hard work it takes to maintain a career as a performer. "I was allowed to go backstage everywhere, iconic venues, and to meet stars up close from Julio Iglesias to Count Basie to the Harlem Globetrotters," she remembers. "I continued that with my two boys—whenever I worked on a film, they'd come on the set with me, it was important I showed them the real value of that kind of work."
Danner was also among the lucky few to study with some of the great icons of the era of great acting gurus, moving to New York as a teen and getting into classes with Stella Adler, Uta Hagen, Herbert Bergdorf, William Esper, and many others. "I always took copious notes in class, devoured that knowledge, and was passionate about what made a good performance."
Danner has traveled all over the world teaching in places like Istanbul, Turkey; Johannesburg, South Africa; Moscow, Russia, and Lima, Peru, among other places. Despite having about every passport stamp you can imagine, she has mainly lived in just three places: Paris, New York, and Los Angeles.
Danner moved to L.A. in 1990 mainly because most of the acting call backs that she was receiving were in the area. She had been actively auditioning in New York at the time, but took a slight step back in that regard to begin teaching shortly after she settled in Southern California.
"I found out that I was really good at [teaching], and I was either faced with getting in my car and driving to a couple auditions that I might not get, or coaching 10 actors back to back on a day, and I ended up picking coaching." Danner remembers.
Danner had coached actors in New York as well, and felt like she had a knack for it even then with the responses she was receiving in the class. Once again, you can trace this talent back to the beginning.
"I studied acting my whole life…I took a lot of different classes and was passionate about the craft." Danner recalls. "I was passionate about what made a great actor, what made a great acting performance, what made a great acting moment. I was very fascinated by that subject matter."
Despite learning from some of the giants in her field, Danner's own approach as an acting teacher is far more eclectic: she helps her students develop a "Golden Box" of techniques drawn from multiple acting traditions and approaches. "I never believed in dogma, though I sat through years of Stella," she says. "The Golden Box is an amalgamation, a toolbox of not just technical tools about being on set, but also work-life tools that can help you off-screen as well." Her flexible approach often has her students—from A-list stars to recent arrivals—often returning to Danner's class for refresher courses between jobs. "It's like they enjoy the workout."
Such longstanding relationships with actors and other industry professionals paid off when Danner turned to directing in 2006, when she made the romantic comedy "How to Go Out on a Date in Queens" with Jason Alexander. In 2012, she cast Norman Reedus in the drama "Hello Herman," about the aftermath of a school shooting. She was also in charge of the comedy "The Bandit Hound" and the short documentary "Sigueme."
Her latest project, "Bad Impulse," was just completed and scheduled for distribution in 2020. It is a suspense thriller about a family that takes drastic measures to protect themselves after a traumatic event, starring Sonya Walger, Grant Bowler, and Paul Sorvino.
With the upcoming "The Runner," Danner was moved by a report she saw on the fate of a young high school student who agreed to go undercover for the police to expose a drug ring. "I wrote a three-page treatment, then sent it to Jason Chase Tyrell, who had written 'Bad Impulse,'" Danner says. "I'm very attracted to socially relevant stories, and see this as a way to tell a story about what happens with some of these kids who fall through the cracks."
Danner has also been prepping to direct actress Anne Archer in a one-woman show based on "A Ticket to the Circus," the memoir by Norris Church Mailer about her decades-long marriage to writer Norman Mailer. But she's also finding time to make sure that her two sons are fully supported: "I'm very hands-on as a mom," she says, admitting to offering her older son advice on filmmaking as he looks to develop a career in the field (and is happy to brag about her son's achievements so far getting his work seen at national high school film festivals.) "I look forward to nurturing him and helping him tell his stories," she enthuses.
Just as Danner's parents put her in situations where she would be exposed to all different genres of performance arts, she hopes to provide her kids with a similar experience.
"I expose them to so much," Danner explains. "We just got back from Hawaii, and I take them to film festivals and broadway shows, and a lot of what I am doing with my kids is what I was doing in my childhood, and that's exposing them to a lot of things."
While some of Danner's focus may have shifted on the cultivating her childrens' talents, that doesn't mean Danner herself still doesn't have her own stories to tell.
"And as long as I can find stories to tell and that I'm excited about, I'll continue to do so. It's great to be in a place where I can be so passionate about theatre, and film, and teaching – to be creative on all fronts, and still looking forward to being there for my children."