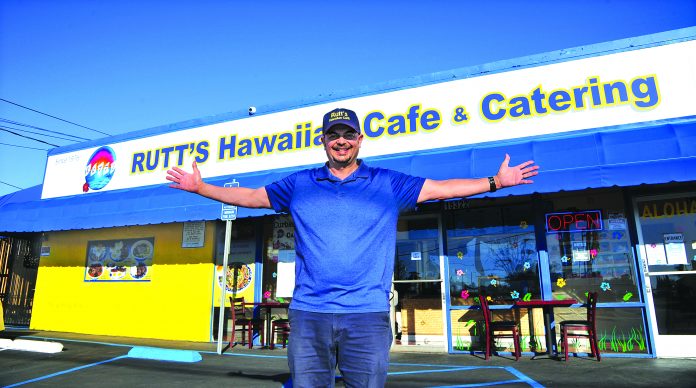 The name might not suggest Hawaiian, but the menu and dishes are straight from the islands. 
While other cafes and restaurants are struggling to survive, this is a story about resilience in the face of the pandemic.
Rutt's Hawaiian Cafe is celebrating its 45th anniversary in Culver City this year. The business at 11707 Washington Pl., West Los Angeles (Culver City) under the guidance of owner Paul Wahba is ready to continue with "business as usual" in the new year.
Wahba, however, is tripling his pleasure with three anniversaries in 2021.
He is the second owner of Culver City Rutt's and this will be 20 years at the helm of his cafe that has been a longstanding Hawaiian dining fixture among locals and visitors alike.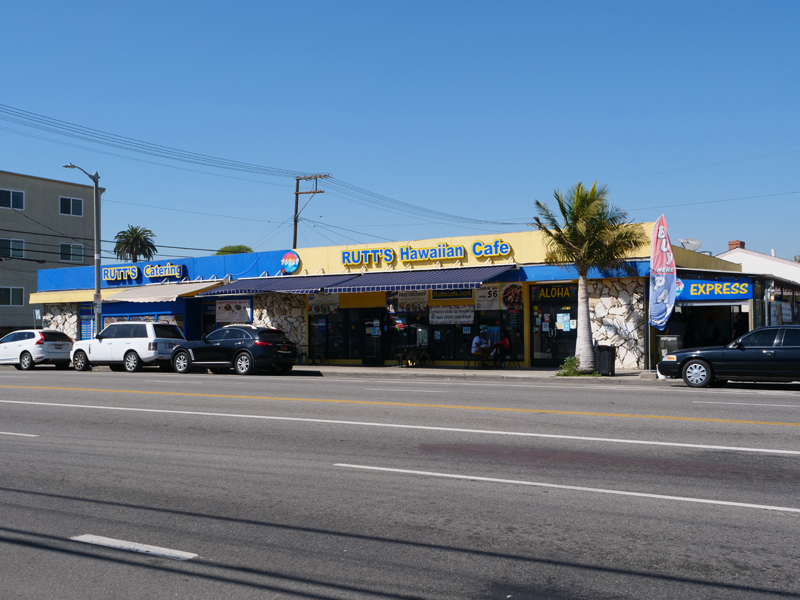 A second Rutt's Hawaiian Cafe is reaching one year in the South Bay — located specifically in the city of Gardena, which is 14 miles south of Culver City along the 405 Freeway. Wahba opened this new cafe in February 2020 — only to close in March due to COVID-19.
"I was training people when we had to shut it down," he said last week regarding his newest cafe. "But I wanted to open in Gardena and this location was available. It had a nice view and a great sign."
Wahba said he wanted to be closer to many of his customers who trek to West LA from Gardena. Now he is establishing a base and trying to duplicate his Culver City success in the South Bay.
"A lot of customers used to drive from Gardena to our West LA Rutt's," Wahba said. "Gardena has a large Hawaiian community. I wanted to be close to our customers. Hopefully we can continue to get their support."
When a Chinese take-out eatery went out of business a couple of years ago, Wahba swooped in to buy the property which sits smack in the heart of Gardena. This second business, also called Rutt's Hawaiian Cafe, can be found at 15322 Normandie Ave. The pandemic put a crimp in Wahba's plans to promote the cafe, but surviving and thriving in a new area is par for the course for him.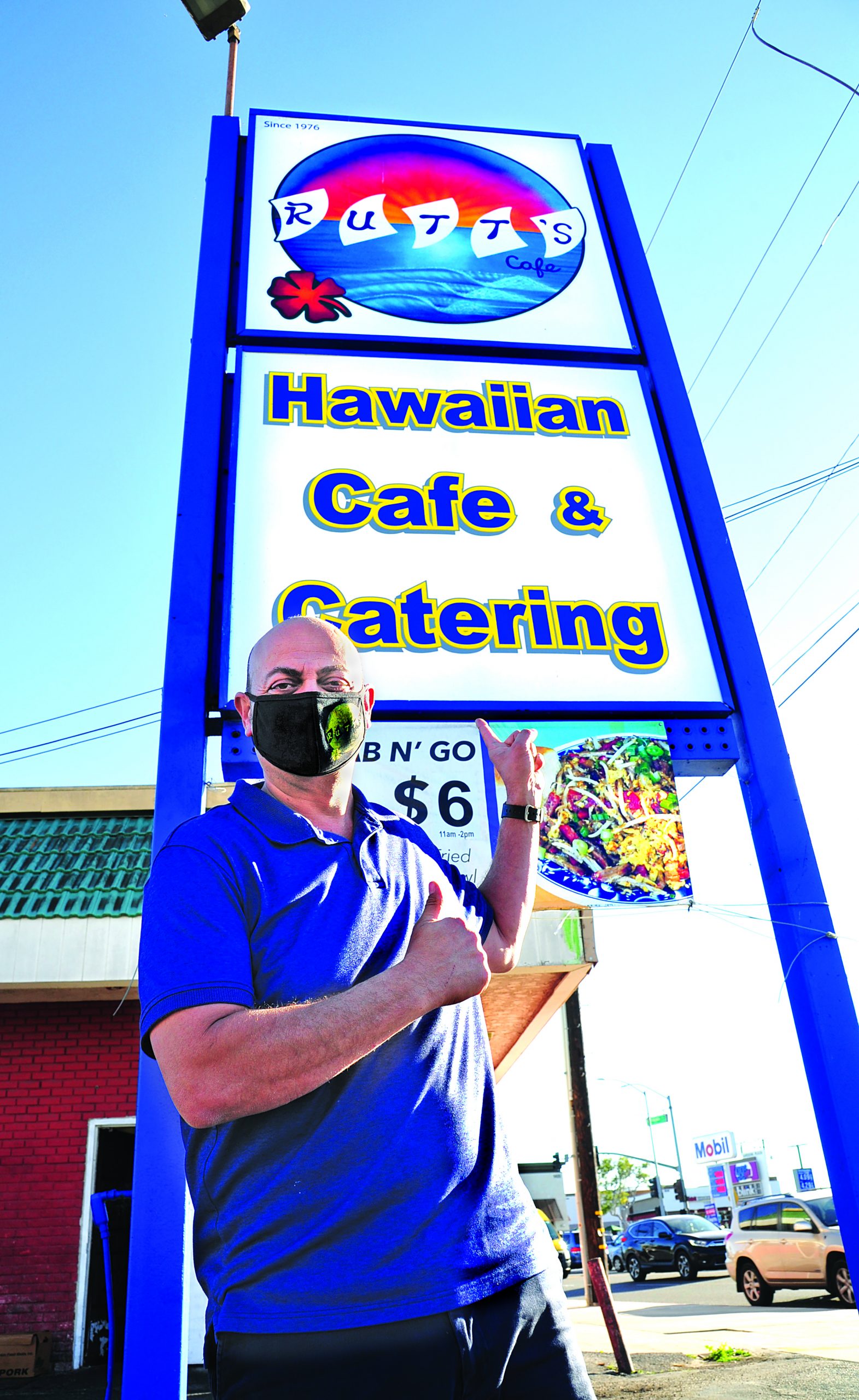 Wahba, 51, a native of Cairo, Egypt, came to the U.S. as a youth. At age 14 he was working in his uncle's restaurant and gradually worked his way through a chain of pizza restaurants. His plan was to one day open his own pizza parlor. Meanwhile…
The original Rutt's in Culver City (West LA) was opened in 1976 by Ken Nakamaejo. The name "Rutt's" had no family connection; it was just a name Nakamaejo and his family "liked," Wahba said.
They called their westside eatery, Rutt's Inn.
When Wahba purchased the Rutt's Inn in 2001, he was envisioning a pizzeria, not Hawaiian cuisine. But the cost to transform the business from Island food to pizza pies was too financially steep, so Wahba did the next best thing: he retained the Hawaiian menu and added to it.
He even started reading books on creating new and enticing Island dishes.
Along the way, he had to change the name:  Rutt's Inn to Rutt's Hawaiian Cafe.
"People would call and think we were a motel," Wahba said with a chuckle. "We have a lot of space, but no, not a motel."
Wahba was focused on taking his Hawaiian cafe to the next level.
"Other (Hawaiian) places are serving a more commercial-type breakfast, but we do it more authentic," he said. "For example, our loco moco is made with our own gravy, cooked with fresh patties and we make our own Macaroni salad. We use the right ingredients, almost everything is made from scratch. Cook it the way it should be. Using ingredients as it's done in Hawaii."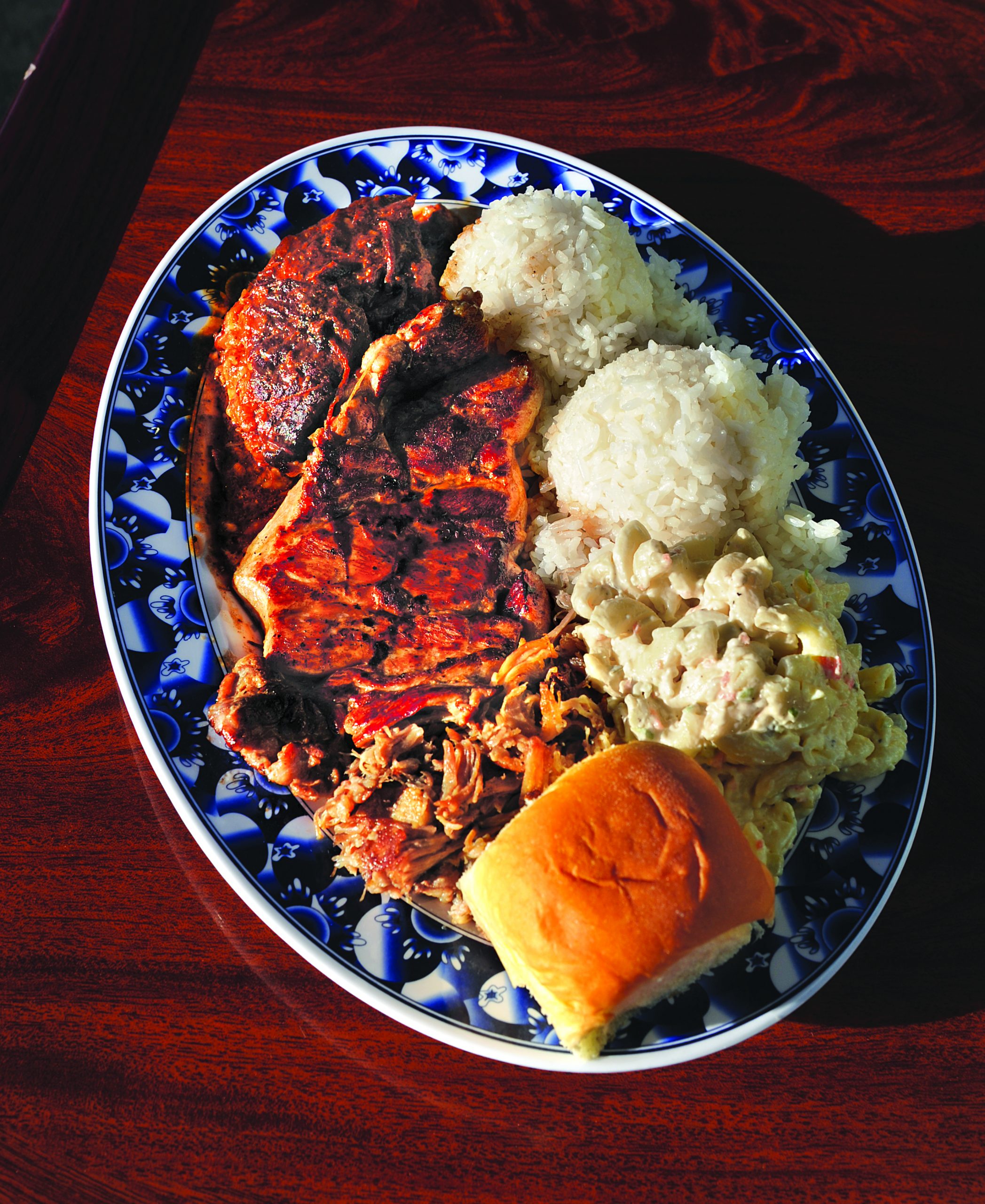 Wahba's Culver City and Gardena Rutt's menus are filled with generous breakfast, lunch and dinner options: French toast, breakfast sandwiches, breakfast bowls, lunch bowls, burgers, sliders, simian soup, kalua pork, spam, Portuguese sausage, char sui, quesadillas and Rutt's specialty, "Royales."
Royale are an open-faced scrambled omelette over white rice, with variations. They are served with onions and bean sprouts and come with a roll. By request, a Royale can be prepared with veggies or tofu for a nominal fee.
"It's the most popular thing we serve," Wahba said of the Royale. "We have different variations. It can come with white rice or fried rice, or no rice at all."
Rutt's does Hawaiian the way people from the Islands remember. Tantalizing food, huge portions, reasonable prices. Plate lunches are a staple, as well as breakfasts ranging from French toasts to pancakes to breakfast bowls, and lunch plates filled with favorites: rice, macaroni salad, barbecue chicken, teriyaki beef, a variety of kale pork, Korean short ribs and on and on.
One area that Wahba hopes to make up a good percentage of his business is catering.
"Before the pandemic, catering was 40 percent of my business," he said. "It was very big and we have a separate kitchen in front just for catering. Then the accounts closed (due to the pandemic) and we are looking forward to getting it back."
Wahba hopes to reconnect with the community, he said. 
"I look forward to the schools getting back to classes," Wahba said. "We miss the high school kids. They are good customers . Students find our food great; they can get a lot of food and at a good price. We used to do a lot of fundraisers through schools."
Wahba looks forward to being reunited with familiar faces who might have stayed away during the pandemic. But he also invites new customers.
"Give us a chance and I think you'll not be disappointed," he said.
The menu for Rutt's Hawaiian Cafe can be accessed at www.ruttscafe.com or can be reached at 310-398-6326. Hours are Sunday to Thursday, 7:30 a.m. to 9 p.m. and Friday to Saturday, 7:30 a.m. to 10 p.m.