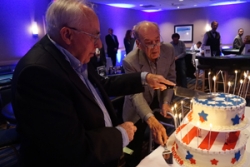 Members of the Culver City R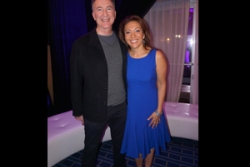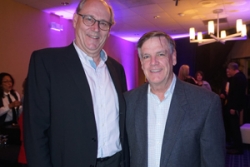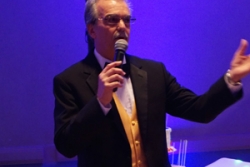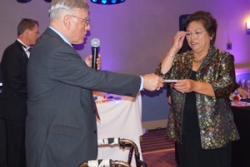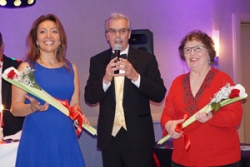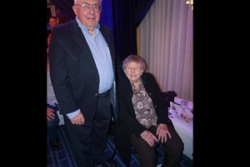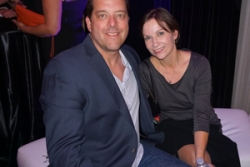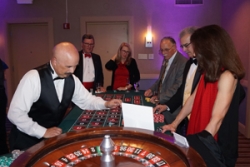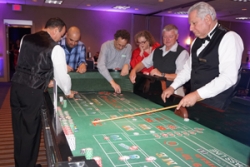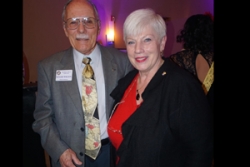 otary Club, city leaders and community mem-bers gathered on Saturday, Feb. 28 to celebrate 85th birthday of the Culver City Rotary Club.
Gaming, a poker tournament, cocktails, a live DJ and a silent auction were all part of the evening's festivities.
The evening was also an opportunity by the Rotary Club to honor four of its members, all of whom combined for 197 years of service to the club and community.
Present to receive the Lifetime Achievement Award were Bruce Jagger and Robert Thompson. Also honored were Chuck Perelman and Harold Hanslmair, but both were unable to attend the event.
Thompson, a UCLA graduate and native of Nebraska has lived in the Los Angeles area since 1942. He became a Rotarian in 1967 and has served in numerous leadership positions in the city with various business organizations and throughout the community.
Jagger, a former past president, has been serving the community through the Rotary Club since 1973. This lifetime Rotarian has also served been involved with the Culver City Community Foundation.
Hasnlmair has been a Culver City Rotarian since 1955 and has demonstrated a strong sense of commitment to serving the community. Perelman has been with the Rotary Club for 47 years and is also an active musician with several organizations and at times has been the piano player for the club.
Perelman was among the founders of the Rotary Plaza and the Culver City Education Foundation and has also man-aged to dedicated times to several committees and projects in the city.