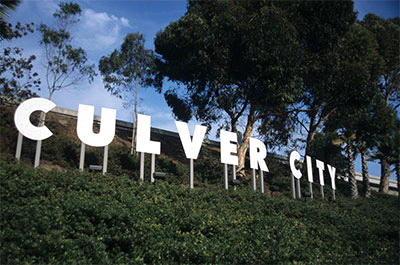 The holiday season is over but for 18 homeless families in Culver City, the joy is just beginning. On Monday, December 23, Los Angeles Rams offensive tackle Andrew Whitworth distributed Christmas toys to over 50 kids at the Upward Bound House Culver City Family Shelter. Whitworth put the icing on the Christmas cake when he gave the 18 families $500 gift cards to the parents.
Whitworth, who is a 15 year NFL veteran, had a twinkle in his eyes when he and his family gave out the toys.  "I had an opportunity this summer to do some things with the Rams and I talked about homelessness with my kids and I could see what they have been blessed with," said the 6-7, 330 pound Whitworth.
Whitworth wanted to make a difference in the Los Angeles communities so he chose three organizations in the Los Angeles area and Culver City was one of them. He talked to Community Events director Molly Higgins of the Rams after he talked to his four kids. "I was looking to make a difference and I gave my kids the opportunity to choose what they wanted to do to make a difference and they chose to help the homeless so we decided to just cheer up people in that situation. My wife and I also decided to do something for the parents."
Working with the Rams and The United Way they told Whitworth he could affect multiple shelters so he said let's do it. Altogether each of the 114 children from the three shelters received a wrapped gift from their wish list and Whitworth also surprised the 77 families with a $500 Albertson/Vons/Pavilions gift card.
"It's a special night for the families," said Whitworth. "I always say that you can teach what you know but you can only replicate who you are.  I can always teach my children what's right and wrong but if they don't see it in what I do then they will never replicate that." Andrew and his wife Melissa have four kids, twins Sarah and Drew 8, Michael, 6, and Katherine, 4.
"We wanted to do something that is not about you but to do something for other people," said Whitworth." It's special to me and special to the families. I had a grandmother growing up that was one of the special people in my family in Louisiana. She put an influence on me to serve my community and make a difference and love people around me regardless of their background, skin color or where they came from. This is where it starts. To make sure my kids and family understand that we are not perfect."
Regardless of what team he is playing for next year, Whitworth wants to continue to give back. "It's important for kids to know that people care about them and let them know they can achieve. Sometimes it just takes a little encouragement."
The director of the Culver City Homeless shelter, Christine Glasco had this to say about Whitworth.  "I had no idea he was a big football star until my staff told me. He is a testament to what a community can be. I was really honored to have him here."