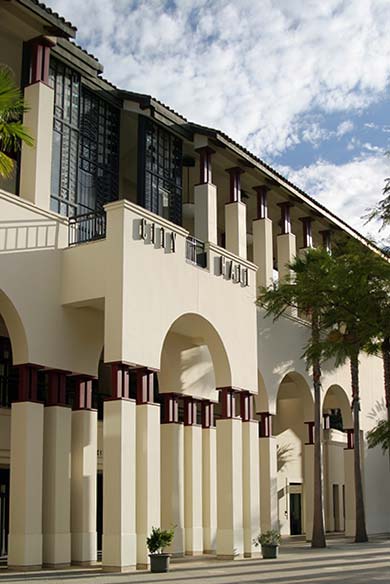 Something just didn't sit right with Ron Bassilian in the wee morning hours of August 13, 2019. In his eyes, the Culver City Council had just engaged in conduct so egregious that he couldn't stand by and watch it any longer.
For it was that morning at approximately 1:30 a.m. that the city passed an emergency rent control freeze. While the extensive public conversation was held, Bassilian and others felt that there were too many conflicting opinions on both sides for the policy to not be put up to a vote.
"Dozens of people showed up to contest the rent control they wanted to pass…but then they realized nobody's voice mattered," Bassilian told the News.
This prompted Bassillian to found the Protect Culver City PAC. While still young, the PAC has already begun acting to tackling its first issue and the reason for its creation.
Their first act was to begin the circulation of a petition to include an ordinance on the next voting cycle.
However, even this first goal didn't come with some unforeseen roadblocks. Many residents felt that the petition was misleading, attempting to convince those who wanted rent control to provide an opportunity rescind it.
One thing that Bassilian has tried to emphasize in the months since he began this movement is that the organization's issue was not with rent control itself.
"We couldn't be the anti-rent control group; it couldn't even be the biggest issue on our plate," Bassilian admitted. "We have to have a competing vision for our city and provide a meaningful alternative to what council is presenting."
He has worked to try and alleviate those concerns by doing audit runs, having canvassers stick to a strict script, and having them wear stickers that say 'require voter approval for rent control.'
To Bassilian and other members of Protect Culver City, this vision starts with transparency.
"The biggest issue we had with rent control is that council skirted the issue when [councilmembers] were candidates, and then just rammed it through," he explained.
Another top priority for the PAC is the homelessness issue, something that Bassilian and others have been firm in referring to as 'criminal vagrancy' to differentiate from those actually in need.
Of course, rents and homelessness go hand in hand but Protect Culver City's issue is the city's interpretation of just how tight the correlation is.
"A lot of us contest the idea the city has been pushing that the explosion of homelessness in Culver City is the result of locals being driven out by rising rents," Bassilian said. "That doesn't mesh at all with personal or professional experience."
Bassilian has had a winding political career, starting his political life in 1992 volunteering for Jerry Brown's presidential bid. He then interned for the Democrats in Washington DC in 1994 and was a part of MoveOn's protests against the Iraq War in 2003 before converting into a Republican.
He even ran for California's 37th Congressional District in 2018 against incumbent Karen Bass. He knew that he didn't have a good chance to win, but wanted to give voters an option to vote for another side, similar to the perception of fairness and transparency he believes the city does not have in discussing its policies.
On top of being one of the primary organizers of Protect Culver City, Bassilian currently serves as the president of the Republican Party of the 54th Assembly District, which is a volunteer organization and a part of the California Republican Party and the official Republican Party Organization in Los Angeles County (RPLAC).
For more information on Protect Culver City and their stances on issues, visit https://protectculvercity.org