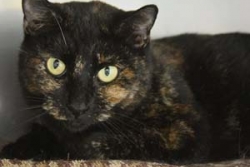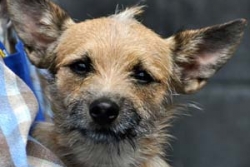 SIERRA 15-00387 is a 4-year-old female domestic short hair available at the P.D. Pitchford Companion Animal Village & Education Center located at 7700 East Spring St. in Long Beach. More information at (562) 570-7722
My name is Sierra. I am a sweet and sensitive girl who simply needs an understanding owner to help bring me out of my shy shell. I would be a lov-ing lap cat if given the proper time to get comfortable. So come show me some love and meet me today!
ASHWIN 15-01169 is 2-year-old male Chihuahua mix available at the Pico Rivera Everyday Adoption Center 8852 Washington Blvd. in Pico Rivera. More info at (562) 566- 4029 ext. 5.
I am an energetic pup. Play-time is by far my favorite time of the day! I would love nothing more than to take daily walks in the park with you. I have the cutest, tan wirey fur with an adorable black snout. Please make me yours.