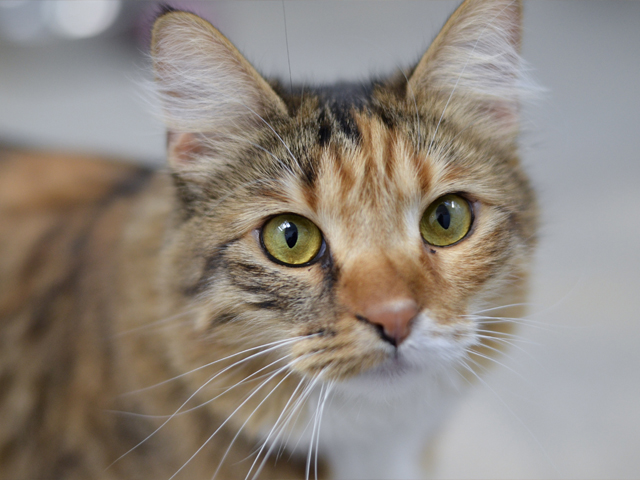 Aspen
20-02482
2 Years Old
Domestic Medium Hair
Female
spcaLA Pet Adoption Center
5026 W. Jefferson Blvd.
Los Angeles, CA 90016
323-730-5302
Meow, my name is Aspen and I have a beautiful Torbie coat. I'm looking for my forever home and would love to meet you. I enjoy hanging out on the top of the cat tree with all my feline friends. Come and check meowt and see if we are a match!
https://spcala.com/adoptable/pet/?ss=20-02482