It seems so insanely random – a Detroit-themed deli restaurant in Culver City, California. Detroit might well be known for its car culture and its music but nationally-speaking, it's never been the first city you think of when listing the culinary centers of the United States. As it turns out, that's a little unfair.
"Chef Jeff brings the vibrant food culture of Detroit to LA's heart," they say online. "Handpicked ingredients, in-house smoked meats, and handmade sauces make each sandwich a flavorful journey. At Motor City Deli, we craft exceptional food from scratch. Our dedicated team pours heart into every flavor-filled item. Meticulous attention to detail sets us apart. Each sandwich is a masterpiece, a blend of flavors that captivate your taste buds."
Detroit hits you in the face when you first walk in – giant Detroit Red Wings (hockey) and Tigers (baseball) logos are painted on the wall, all of the sports teams are represented above the door, and there's a photo of the Detroit skyline decorating another wall. Meanwhile, Michigan-made products such as Faygo and Vernors pop, and Better Made chips, are for sale. The theme is pretty solid.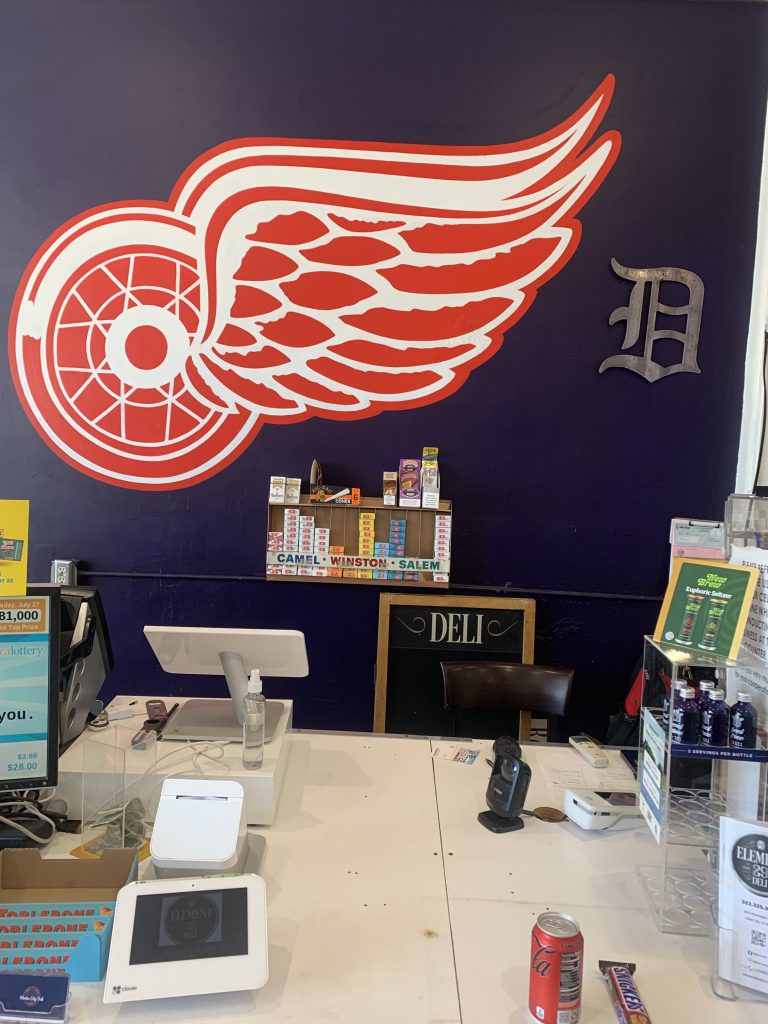 The menu features a large and tantalizing selection of hot and cold sandwiches, and we decided to stick as close to the theme as possible buy order a hot sandwich called the Motown which they describe as a "twist on a classic pastrami."
A generous serving of Sabra pastrami and Swiss cheese sits in a tangy combination of Russian dressing and house-made coleslaw, all served on fresh marble rye bread. Now, what connects this delicious pastrami sandwich with Berry Gordy's famous R&B hit factory is a bit of a mystery. But let's play – the sandwich is a Temptation, and it is Supreme.
The ingredients are all perfect though. The bread is full of flavor, it's soft and it soaks up everything that's in it. The coleslaw is wonderfully crunchy and, paired with the Russian dressing, it enhances the meat and cheese. Both of which, incidentally, are quality ingredients, carefully chosen by the chef.
Full disclosure – this writer used to live and work in Detroit and, to be honest, we can't claim that the sandwich brought memories of the city flooding back. But it is a great sandwich, and the deli is a fun place to visit. You can't really ask for more than that.
Motor City Deli is located at 8636 Washington Blvd., Culver City 90232. Call 323-325-3906 or visit motorcitydeli.com.