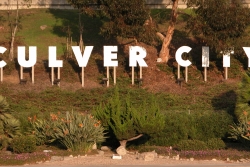 José de la Trinidad had recently left his niece's quinceañera, a Latin American tradition when a teenage girl celebrates her 15 birthday, when his life and that of his family's changed forever.
On Nov. 10, de la Trinidad, who was a passenger in his brother Francisco's car, encountered a team of Los Angeles County Sheriff's deputies in Compton at approximately 10: 20 p.m., according to witnesses. A police chase ensued because deputies say the car was speeding.
The encountered turned fatal when de la Trinidad, a Culver City resident who worked at the Cosco store on Washington Boulevard, was shot multiple times in the back after the vehicle was stopped and the men were ordered to get out of the car, according to recently released autopsy report.
An attorney representing the deceased's family, Arnoldo Casillas, called the deputies "trigger happy" in another publication and said the family intends to sue the Sheriff's Department.
According to the attorney, the autopsy states that de la Trinidad was struck five times in the back and once in his right forearm and right hip. These shots also hit the victim from the back, according to published reports.
 In another publication, Casillas called the deputies "trigger happy" and said he intends to sue the Sheriff's Department.
A protest march was held in Compton on Jan. 26 to draw public attention to de la Trinidad's death.
William Kemp, a mayoral candidate in Compton, attended the march and thinks de la Trinidad's family deserves answers to why he was killed. "Anytime that an incident like this occurs, it's always a tragedy," said Kemp. "We hate to see things like this happen in our community."
In 2005, deputies in Compton fired over 110 shots at a motorist, who survived the fusillade. Sheriff Lee Baca attended several community meetings in an effort to quell community outrage and later that year announced a new policy for deputies when shooting at a fleeing vehicle.
Kemp, a long-time supporter of the Sheriff's Department and well- known local political activist, called on the department to be open with the public about the shooting incident. "The community is looking for some sort of answers," he said. "It is incumbent upon the department to be transparent with their investigation."
Sheriff's authorities claim the deputies fired on de la Trinidad because they suspected the unarmed man of reaching for a weapon.
 "The sheriff and our department extend its condolences to the de la Trinidad family," said Steve Whitmore, a sheriff's spokesman.
"Deadly force is always a last resort. The deputies involved were convinced that the public was in danger when they drew their weapons."
Compton will hold municipal elections in April and two city council seats, as well as the city clerk, treasurer and city attorney are running for reelection.
 The southeastern city is known for its bare knuckled political campaigns, and Kemp says he hopes de la Trinidad's death is not used for political purposes.
"I think it would be wrong to manipulate this family's tragedy for anyone's political agenda," asserted the mayoral candidate.
The shooting remains under investigation.
Culver City Police Chief Donald Pederson did not return calls inquiring if his department would be monitoring the sheriff's investigation into the death of one of its citizens.