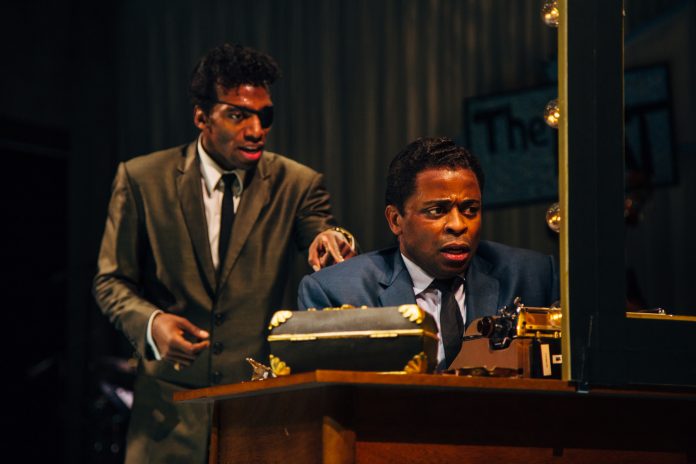 Nat King Cole was an American jazz pianist and vocalist who recorded over 100 songs that became hits on the pop charts, with his trio becoming the model for small jazz ensembles that followed their debut in the late 1930s. In 1946, the trio broadcast King Cole Trio Time, a fifteen-minute radio program, the first radio program to be sponsored by a black musician. Cole also acted in films, on television, and performed on Broadway.
But perhaps his greatest legacy being honored during Black History Month this year is that he was the first African American man to host an American television series, The Nat 'King' Cole Show, which debuted November 5, 1956 on NBC. Rheingold Beer was a regional sponsor, but a national sponsor was never found, causing the show to be in trouble financially despite efforts by NBC and many of Cole's entertainment friends. Cole decided to end the program with the last episode airing on December 17, 1957, with Nelson Riddle's back-up band. In fact, Cole's comment about the lack of sponsorship, "Madison Avenue is afraid of the dark," is prominently featured in the West Coast premiere of LIGHTS OUT: NAT "KING" COLE at Geffen Playhouse.
In this electrifying exploration into the soul of an American music icon, playwrights Colman Domingo and Patricia McGregor (who also directs) imagine Nat "King" Cole as he faces the final Christmastime broadcast of his groundbreaking variety show and weighs the advice of his friend Sammy Davis Jr. to "go out with a bang." With Music Supervision, Arrangements & Orchestrations by John McDaniel and an electrifying band conducted by David Witham on keyboards, Cole's hit songs, such as "Nature Boy," "It's a Good Day" and "Smile," underscore this boldly original homage to the renowned performer who struggled to break through America's color barrier in the early days of television.
While all the musical numbers are thoroughly entertaining, I must admit the most attention-grabbing for me were the tap dance numbers choreographed by Jared Grimes, performed by Dulé Hill as Cole and the amazing mimic Daniel J. Watts as Sammy Davis, Jr. in which they challenged each other to keep up with the steps in the escalating tempo. And throughout the 90-minute play, their narrative is certainly as relevant today as it was during its 1957 setting, with their desire to be treated with fairness and racial equality still echoing in the entertainment world today. Co-writer/Director Patricia McGregor has said she wants "audiences to come for the entertainment, and leave with a hunger to participate in the revolution." No doubt she has succeeded given the audience's reaction on opening night!
Rounding out the talented cast as Gisela Adisa as Eartha Kitt and the young Natalie Cole, young Connor Amacio Matthews as Billy Preston, Ruby Lewis as Betty Hutton and Peggy Lee, Zonya Love as Perlina, all of whom either performed on Cole's TV show or appear in his imagined fantasies while waiting in his dressing room.  Bryan Dobson appears as the show's producer, often the one attempting to appease Cole's temper; Mary-Pat Green as Candy, the TV show's make-up artist who was charged with lightening up Cole's face with white powder to appease the Southern viewers; and Brandon Ruiter as the stage manager who just wants to make sure the final show runs smoothly. All actors in the production play multiple roles, with the exception of Hill and Watts.
Perhaps the only shortcoming is the book, which I found a bit confusing as I could never really figure out what was really taking place or just in Cole's mind as he pondered how to "go out with a bang" per the advice of his friend. But even so, this show will continue to be a hit for its extraordinary musical talent and moving tribute to one of the best crooners whose brilliance will continue to entertain forever via his recordings.
LIGHTS OUT: NAT "KING" COLE continues through Sunday, March 24 with performances in the Gil Cates Theater at the Geffen Playhouse at 10886 Le Conte Ave. in Los Angeles. Shows will run from Tuesday to Friday 8 p.m., Saturday 3 p.m., and 8 p.m., and Sunday at 2 p.m. and 7 p.m.  Tickets run $30-$120 and are available in person at the Geffen Playhouse box office, by phone at 310-208-5454 or online at www.geffenplayhouse.org. Rush tickets for each day's performance are made available to the public 30 minutes before showtime at the box office, priced at $35 general/$10 student.