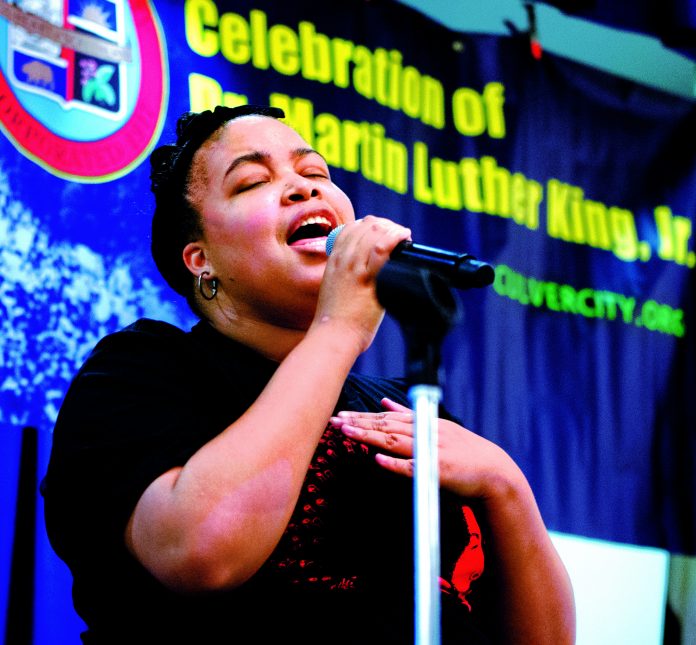 Jazz Hands for Autism opens in Culver City to bring hope and opportunities
By: Christian May-Suzuki
Whenever Ifunanya Nweke drives past Sony Studios on the way to her organization's new studio, the posters of the shows "Atypical" and "The Good Doctor" catch her eye. They aren't the flashiest or brightest, but they do have something in common that resonates with Nweke.
They both focus on characters that are on the autism spectrum, which is something that excites Nweke. She is the founder and executive director of a non-profit called "Jazz Hands for Autism" (JHFA), and its mission is to provide a platform for musicians on the spectrum for career exploration, socialization, and confidence building — as well as providing musical training and job placement in music related position.
JHFA took another step toward that goal on Jan. 25, when they celebrated the opening of a new Culver City facility located at 10220 Culver Blvd., Ste. 101. While JHFA is a young non-profit organization founded just five years ago, its organizer and members have felt the need to grow.
"We thought it was very important to have a dedicated space, one that would foster creativity and confidence in our young musicians," Nweke said. "In the past, we rented space from a music studio in Palms. Sometimes it was challenging to book all of the space we needed there."
Securing a permanent residence would aid JHFA in tending to all of their students. Nweke believes the facility will provide them opportunities to teach composing, recording, and audio editing with up to date software that would enable and serve the many aspects within the program, admitting that the search took several months.
Fortunately, all that time spent seems to have paid off.
Songwriter Ksusha Miretski, 28, of Brentwood, said JHFA has been a godsend.
"There are so many opportunities here and things to learn," Miretski said. "I'm working on my first album, "Deep Peace," which is about peace and humanity. It will have nine to 10 songs, and I hope to complete it by the end of the year."
Nweke believes the new home brings security and a place to grow as a person, and a musician.
"Our musicians are very excited about their new home." Nweke remarked. "Almost weekly, a least one of our participants exclaims 'I love the studio!'"
While the studio is full of options, the open house that celebrated its opening was calm and tranquil.
"Pianist Aaron Bruck, a member of our program who we refer to as the Jazz Man of Sherman Oaks, created a playlist of his music which provided the perfect atmosphere for our event," Nweke explained. "Additionally, there was a Q & A panel about our programs that included several of the musicians that we are currently working with."
Miretski, who says her musical inspiration is Celine Dion, sais she would also would like be an advocate for change on how society views and treats people with autism.
"Politics tends to put people down. People with autism get marginalized, because they are misunderstood," Miretski said. "I want to bring people up."
Pianist and songwriter Jordan Kamnitzer, 58, of Palms, said he isn't sure where his musical career would be without JHFA.
"I've been playing piano since I was nine," Kamnitzer said. "I've played in a few professional bands and that was an inspiration. (But there was no consistency) and nowhere to go musically. Jazz Hands has been an important in furthering my career."
Nweke and several members of the JHFA Board of Directors led a tour of the new studio. Guests were invited to view the various area of the studio, from the music room to the computer lab.
Among those in attendance at the open house were Sydney Kamlager-Dove — who is the current Assembly member representing California's 54thdistrict — and a rep from the office of Sen. Holly Mitchell, of the 30thSenate District in the California State Senate.