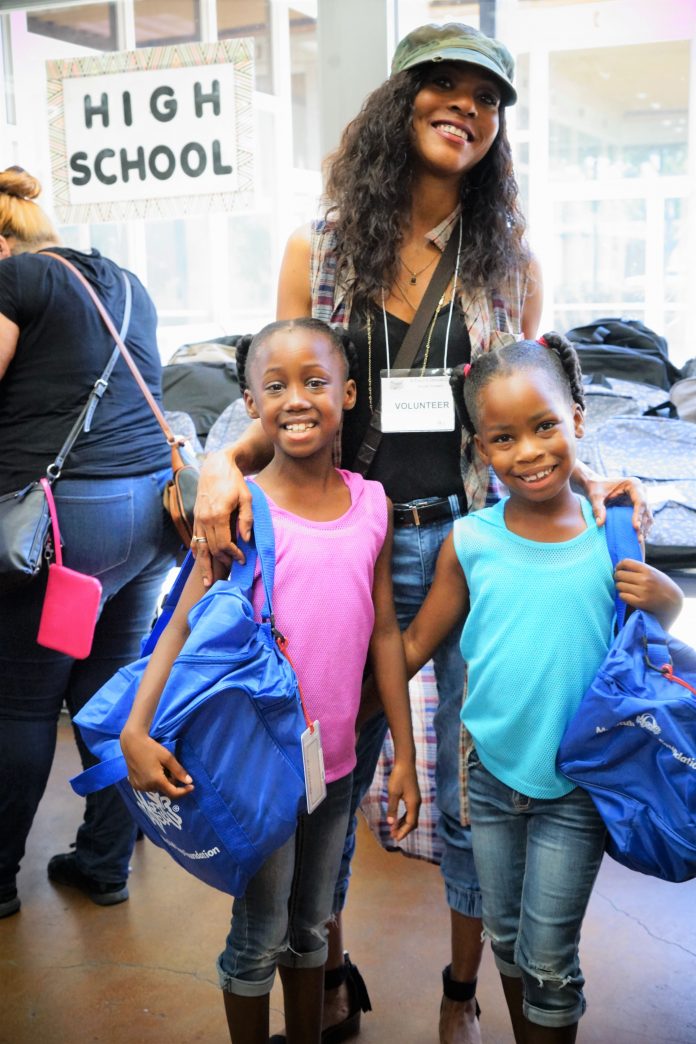 The Culver City Teen Center will be the venue for a giveaway and resource fair for school-aged students on Saturday from 11 a.m. to 1 p.m. at 4153 Overland Ave., Culver City which is sponsored by A Child's Dream – CA. Vendors, including Westside Children's Center, The Help Group, Delta Dental and Children's Hospital Los Angeles, will be present to offer information.
Nearly 11 years have passed since Cassandra Steptoe-Sampson first started buying school supplies, canned and dry goods, shoes and other essentials because she saw a need in the community.
Steptoe-Sampson said she wants to offer a "hand up" to children and adolescents in need throughout West Los Angeles, including Culver City. Her nonprofit, A Child's Dream – CA was birthed out of this desire to connect resources to those without.
In addition to the annual school supply giveaway, her organization provides an annual holiday outreach. There is also a career motivational support event for high school students and teens entitled "Own Your Future."
More than 10,000 individuals have benefitted over the years from the many "acts of kindness" as Steptoe-Sampson calls them. Students in the foster care system and those lacking in basic resources due to a lack of means can come away from the event better equipped for a new school year.
According to Steptoe-Sampson, families have traveled as far as 40 miles and were willing to stand in line for five hours in order to be a recipient of past giveaways.
Initially, Sampson purchased everything with her own funds, such as backpacks, notebooks, canned goods, toys and even hygiene products.
She eventually started hearing from members of the community asking how they could help. Police officers, firefighters, professionals, seniors, and entrepreneurs were among those contacting her to donate items.
"A Child's Dream's" mission statement is "seeing to essential needs through practical means; one man, one household, one street, one community at a time."
Families and children must be present to receive items as deliveries will not be accommodated. Attendees are encouraged to arrive on time or early as this is a first-come-first-served event. Transportation is available via Culver City Bus line 3 connects to the Metro Expo station at Westwood.
Students who have registered will have priority over those who have not. Although registration is not a requirement, participants are encouraged to sign up at Culver City, CA Events & Things To Do | Eventbrite
El Pollo Loco has generously offered to provide two hundred lunches for attendees and volunteers.
Donations from individuals or companies wishing to supply items for this event should contact Cassandra Steptoe-Sampson at 323-839-8805.