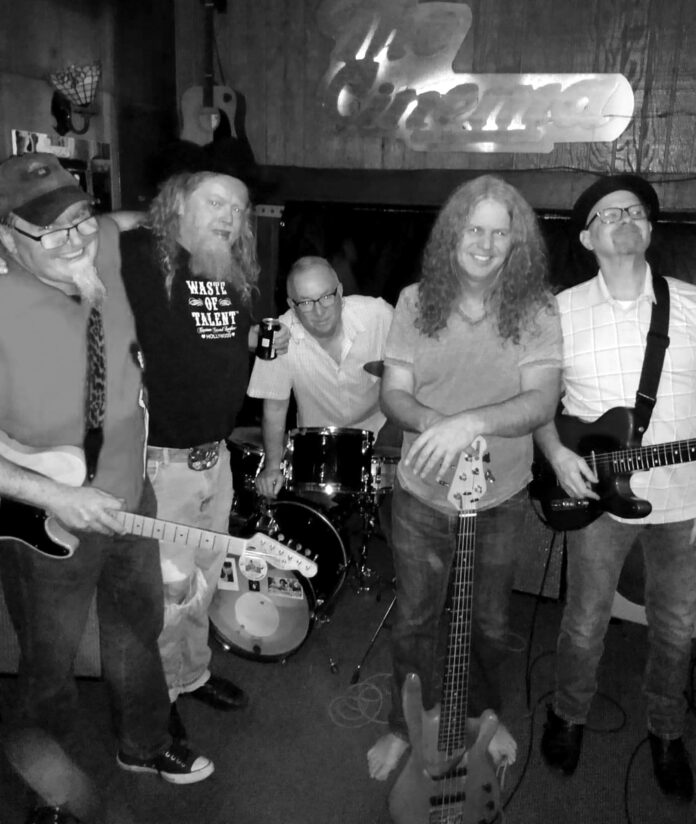 The Los Angeles outlaw country rockers, the Groovy Rednecks, last spoke to the News
back in 2017, about their forthcoming performance at the Cinema Bar. Much has happened in
those five years, but some things remain the same and the band still considers the venue their home away from home. We chatted with Timothy Troester about it all.
We last spoke to you in 2017 — what have you and the band been up to since then? Just playing gigs a few times per month. Our next show is this Saturday, June 18 at The Cinema Bar. (gig # 958 / our 173rd time playing there)
How was the COVID / lockdown for the band? Did you manage to keep working? Covid lockdown was a bitch. We didn't even get together at all for about a year and a half.
Have you released any recorded music over the past few years? Nope no new songs worthy to record.
Maybe someday? We currently have 5 CD's and a 45 record out, we just give them out for free at our shows.
Do you like playing in Culver City, specifically at the Cinema Bar? We love playing in the CC at the Cinema bar. We've been playing the 3rd Sat of every month now for well over 10 years. It starts at 9 p.m. with a duo called "Talkin' Treason," then us at 10 p.m., and we pick a different closing act at 11 p.m.It's our home base, it's like slipping on a comfortable pair of old boots.
What can we expect from your set this time? Expect a fun night of drinking music with a good mix of originals and classic country cover tunes. The 3rd band is called "Ring of Leaders" (heavy metal). No cover charge as usual.
What else do you have planned for 2022? No real big plans for this year, but as the clock ticks towards 1,000 gigs we will surely have one BIG show to celebrate! And then we might just call it quits, let's just put that rumor out there. The Groovy Rednecks play the Cinema Bar at 9:30 p.m. on Saturday, June 18. More info at thecinemabar.com.