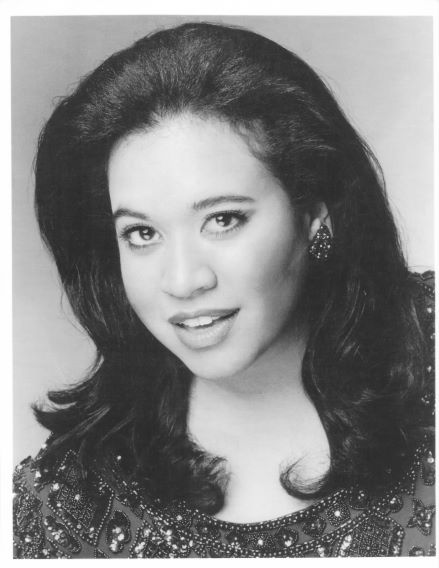 In keeping with diversity and the appreciation of all music, MidDay at Grace Concert series will pay tribute to Black History Month with a performance by soprano Tammy Jenkins and pianist Robert Turner at noon, Thursday, Feb. 13 at 4427 Overland Ave., Culver City.
Jenkins made her professional debut with the San Francisco Opera, performing in the Schwabacher Debut Recital Series. Her resume also includes the Santa Fe Opera, the Los Angeles Opera, Midsummer Mozart Festival and the Napa Valley Symphony.
Her roles have included Musetta in La Boheme, The High Priestess in Aida, Frasquita in Carmen, and Adina in L'Elisir d'Amore.
Turner found inspiration initially by playing at local Baptist churches in California, before studying music at Los Angeles City College and Sacramento State University. Among his musical inspirations are piano legends such as Gene Harris and Erroll Garner.
Now, this musical talent is creating his own legend by playing with the likes of Stevie Wonder and Dr. Dre.
Turner has not confined himself to his home city or country either, as he has branched out to study abroad. He spent five years in Japan, partly studying music at the Yamaha School of Music in Nagoya before relocating to Shanghai. He has been a steady member of the band PGP and has also been a featured and award-winning artist with the Shanghai Symphony Orchestra.
Among his other professional accomplishments, Turner has scored music for films such as "Contradictions of the Heart" and produced several CDs, including "China Piano," "Silent Night," "Blues for Gene (Harris)" and "Softly Come Here (to be available soon).
The Grace MidDay Concerts are free to the public, but donations are encouraged. Performing artists of the Grace monthly concerts are not paid but can select a charity to receive 100 percent of all donations.
Jenkins and Turner have chosen the charity "the Harmony Project" to receive donations.
Harmony Project (harmony-project.org) is recognized as one of the most effective arts-based, youth development programs in the nation and, is L.A.'s largest music education organization dedicated exclusively to youth from low-income families and under-resourced communities.
Now in its second season, Grace MidDay Concert series was created and launched by Mary Lou Basaraba, the ministry of music director of Grace Lutheran Church in Culver City. Concerts are presented on the second Thursday of the month, with a running time of about 45 minutes. A meeting with the artists in the church's fireside room follows each concert.
Basaraba said the purpose of the concerts is to share music with the masses, if for only a few minutes at a time — listeners are encouraged to integrate the concerts into their routines, such as a coffee or lunch break.
"Drop in and out at your leisure," Basaraba tells guests.
Opera at Grace
The next OPERA AT GRACE performance with the Guild Opera Company production of Puccini's 'La Boheme' at 1 p.m. Sunday, March 8. "This is a historic Opera organization that brought the San Francisco Opera to the Shrine Auditorium for decades before the formation of the L.A. Opera about 30 years ago," Mary Lou Basaraba said. Now the Guild Opera functions as a performance company and to bring opera to the local schools.
The March concert will feature "highlights of this beloved opera" lasting approximately 75 minutes.