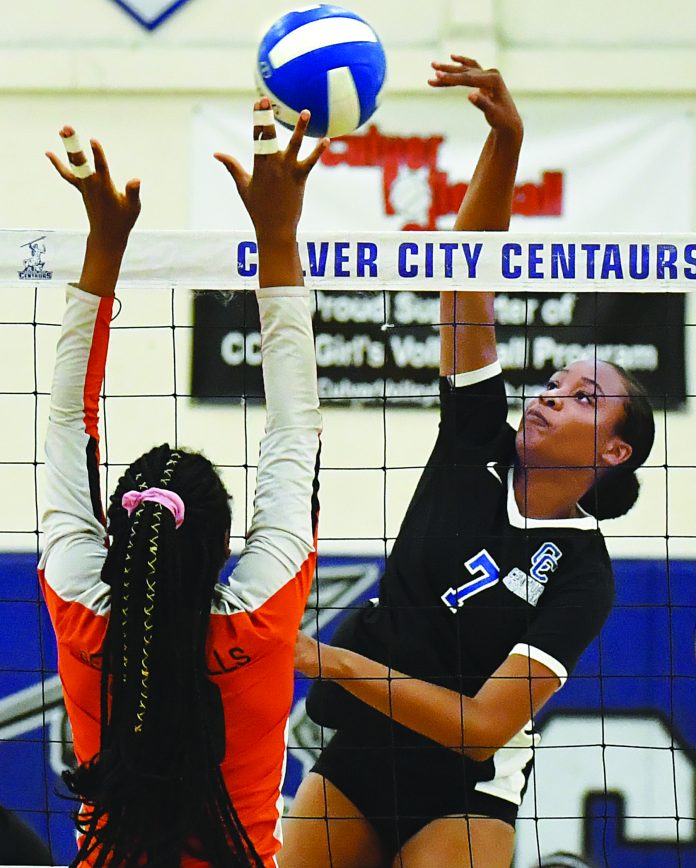 Culver City's girls' varsity volleyball team is looking for three in a row. That's three CIF titles in a row. The majority high school coaches and programs don't win league are CIF championships but Culver City the coach Tanner Siegal is hoping for three for three. Three titles in his first three years of coaching at Culver City.
Culver City plays their first CIF playoff game tonight (Thursday) at 6 p.m. at Culver City against Long Beach Millikan. If they win they play their next game against the winner of the Sage Hill and Mission Viejo game on Saturday at 6 p.m. Call the school on Friday to find out the location of that game.
What makes Siegel so special is he takes the season one game at a time. "Just getting into the playoffs is an honor," said Seigal after practice last Tuesday. "Representing the Ocean league is an honor and representing our school is an honor and to win a championship is icing on the cake."
Siegal continues to say, "Anytime you have a chance to defend a championship is very special and making the playoffs is not something we take for granted."
According to Siegal, the 2018 team is a little different from the previous two. "This team is more physical and this year we are bigger, stronger and faster. We have some big girls that hit the ball really hard this year."
This year the team enters the playoffs with an overall record of 27-2 and the first record of 9-1 in the Ocean League. They are led on and off the court by captains Halen Anderson, Jayli Nealy, and Megan Shinoda.
Siegal, who comes from a volleyball family knows it's going to be tough to win three championships in a row but win or lose he will have his girls ready to play their best. "At the end of the day, we have to play good volleyball teams. You have to come out and be on you're A-game and not take anything for granted. We always preach that to our players and tell them to put their best foot forward every time they step out on the court."