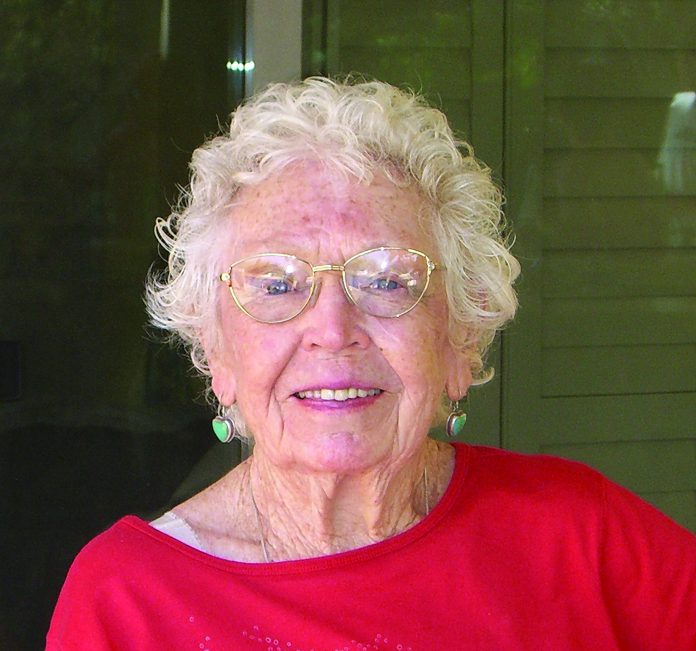 "Home is where the heart is," as the saying goes.
In her lifetime, Gayle Imogene Machado traveled far from her home in the Midwest, joined the military and spent her early adulthood in the southwest, before settling in Southern California to raise her family. Throughout her journeys, she always maintained a sense of balance and 'home.'
The spirited woman who was as much an adventurer as she was a stay-at-home mom, died peacefully at her Culver City residence of 68 years on Nov. 2, 2018. Her family was by her side.
Born in Kingston, Mo. on Dec. 20, 1919, she was 98 at the time of her passing.
Gayle was the third of four children born to Scott and Bertha Blackstone. She began life as a simple and shy farm girl in Ames, Ia. By early adulthood saw her sense of adventure bloomed, as she chose to serve her country in World War II while joining the Woman's Army Air Corp. Stationed at Kelly Field Air Force Base in San Antonio, Texas, her first duties was that of a photographer.
As fate would have it, she met James Machado in Texas and the couple married in 1945.
"They moved to Culver City, where they joined with the extended
Machado family as holders of the land grant "Rancho La Ballona," said James Machado Jr., one of James and Gayle's four sons.
Not long after settling on the Machado family ranch, James Sr. had a 3-bedroom, 2-bath tract home built on Juniette Street in Culver City in 1950. It was to be Gayle's home until the day she died.
Raising four sons in Culver City during the post-war years was a challenge and a joy for Machado.
"She was active with her children's activities, such as being a Cub Scout den mother and a Little League supporter," James Machado said.
The sons dined on good, old-fashioned home cooking growing up.
"She was a good cook… mostly comfort food," James said. "Her best meals were beef and noodles, which she made from scratch, special mac & cheese, fried chicken, and her special bean recipe."