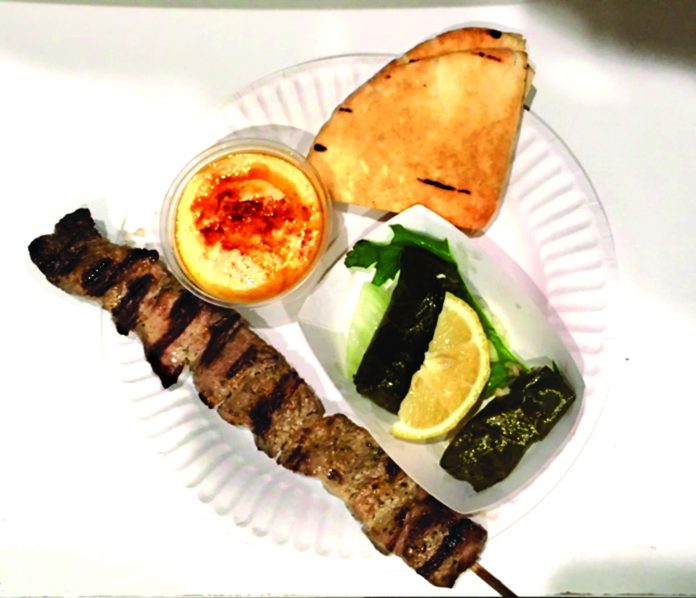 Chilly weather and hearty food go hand in hand. Lighter and simpler fare may seem more suited for summertime. Take heart because you can have it all – at least when it comes to satisfying your hunger by enjoying the variety that Greek cuisine has to offer.
If you prefer a quick, hot meal but would rather not spend your time looking for the nearest drive-thru or pizza delivery, why not try a gyro sandwich or a sumptuous layered potato, eggplant and beef dish called 'moussaka.'
The gyro, which is pronounced 'yero' is a staple throughout Los Angeles. "Most food historians generally agree the name "gyro" and the current sandwich are both recent inventions originating in New York during the early 1970s, according to the Gyro Sandwich History article in the What's Cooking America website. Check out the website's article on https://whatscookingamerica.net.
The year-end is upon us. Traveling to visit friends and family and attending gatherings and parties are bound to leave you with fewer hours in your day.
While your hunger may have been satisfied with your current fast food diet, you may be left feeling a bit lethargic. Not exactly a pick-me-up-meal.
The time to cook for yourself or even to stop and have a sit-down meal might be a distant memory.
The options at Mykonos range from a traditional green Greek salad to more protein centered entrees like rack of lamb, salmon, chicken, and the vegetarian fried falafel combination plates, with sides of rice or lentil soup – just to name a few.
I ordered the lamb kabob or souvlaki, and the dolmas, with a side of hummus. Not food I eat often, I had only minimal expectations. However, after just a taste of the hummus, I was all in. The olive oil infused rice filled grape leaves were very tasty as well.
The lamb kabob or souvlaki was not at all disagreeable either. The staff boasted that the meat was marinated in a special sauce. It was surprisingly tender, and the garlic marinade likely helped achieve this.
Fresh lemon juice, garlic, and olive oil make the hummus so flavorful, the cook shared. Pita bread accompanies most meals and is baked fresh on-site.
The next time you are in a rush, consider the balanced flavors and variety that appeal to many palates. Multiple delivery service options at Mykonos make it easy if you opt to have your food brought to your door.