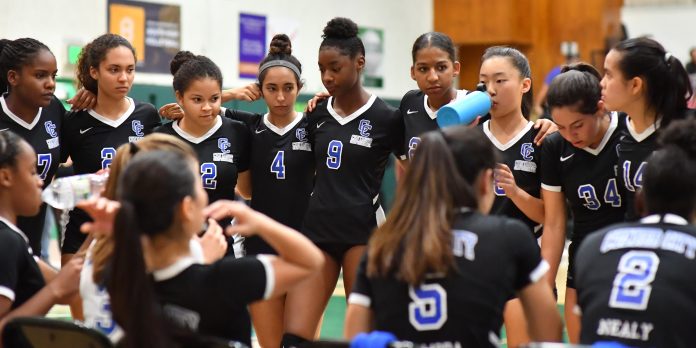 The summer is almost over, and that means fall sports at Culver City high school are ready to take off. Football, Girls Volleyball, Cross Country, Girls Tennis, and Boys' Water Polo start their season this week and next week.
The girls' volleyball team started their season last Tuesday at home when they played Alemany High School from Mission Hills. Their next game is at home on Tuesday against Notre Dame Academy at 3:15 p.m. On August 28 the team will travel to Redondo Union for a tournament.
The volleyball team will play five games in the month of September beginning with a game against West Torrance on the road on 11th.  They start Ocean league play when they travel to always tough Santa Monica on the 17th. They return home on the 19th to battle Lawndale and they go back on the road for a game against El Segundo on the 24th.  On Sept. 26, they play Hawthorne at home. All of the games start at 3:15 p.m.
The football team will travel to West Torrance next Friday, Aug 30 for a 7 p.m. season-opening game. They stay on the road for their next two games against Peninsula on September 6, at 3:15 p.m. and Downey's Warren high school on Friday, Sept. 13, at 7 p.m. On Friday, September 20, they return home to face a very good Palos Verdes team at 7 p.m.
Culver City has a powerful offense, led by junior quarterback Zevi Eckhaus, receivers, Chris Miller and Khary Crump and running back Mekhi Evans-Bey and a strong offensive line.  Now the big question is can the defense and special teams play at an elite level?
Other Culver City teams in action this fall will be boy's water polo, girls' tennis and boys' and girls cross country. The water polo team will play home games on August 29 at 3 p.m. against Cleveland and September 3, against Birmingham at 3 p.m.