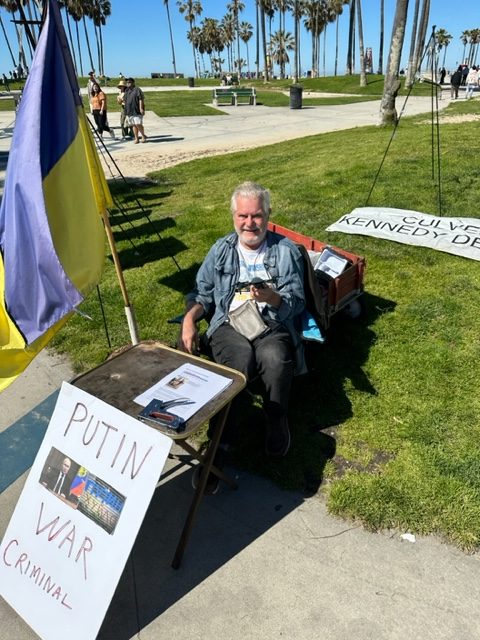 A new open photo exhibition started by Robert Zirgulis, president of Culver City Kennedy Democrats, is raising funds while also raising awareness of Russian atrocities in the Ukraine.
"We had our first photo exhibition on the Venice Beach boardwalk this past Saturday and intend to show it at various public Culver City venues, " Zirgulis said in a statememt. "We also want to raise money to buy drones that will target Russian tanks and artillery that are killing innocent Ukraines."
Zirgulis embarked on a humanitarian mission to the Ukraine last summer, and he delivered drones and medical kits while he was there.
"I will be going to Lithuania this coming June and will be delivering more drones to an NGO group that trains Ukraines how to operate drones" Zirgulis said.
For more information, visit culvercitykennedydemocrats.org.