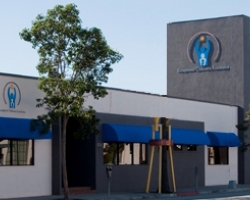 A proposed budget cut of $750,000,000 to California's Department of Developmental Services (DDS), has prompted 13 Southern California nonprofit organizations to form the Coalition of Service Providers. About 14,000 children and adults with developmental disabilities are supported by the services of the 13 nonprofit organizations. Among the organizations is Culver City-based Exceptional Children's Foundation.
The purpose of the Coalition of Service Providers is to gain visibility among Governor Brown and state legislators as a means of defending services upon which people with developmental disabilities and their families depend. The Coalition believes that uniting under one umbrella will strengthen their individual voices.
The DDS is responsible for funding the 13 Coalition of Service Providers members, as well as other nonprofit service providers across the state. The budget cut represents a loss of approximately 20% of the DDS budget, on top of the 5% to 10% cuts already absorbed in the previous two state budget years. Nearly all direct services and supports provided in California are delivered by local, community?based nonprofit organizations.
Leadership and family members representing each of the 13 Coalition member organizations have been meeting with state senators and assembly members over the last several weeks to discuss the severe and detrimental impact of the proposed state budget reductions. Through email blasts, social networks and traditional communications, Coalition of Service Providers member organizations have been reaching out to their families, supporters and community partners urging them to contact their legislators to share personal stories and perspectives.
The Coalition of Service Providers member organizations are: AbilityFirst; The Arriba Center for Independent Living; C.L.I.M.B.; Exceptional Children's Foundation; Jay Nolan Community Services; New Horizons; Lincoln Training Center; PathPoint; Tierra Del Sol, Therapeutic Living Centers for the Blind; United Cerebral Palsy; Valley Village; and Villa Esperanza Services.