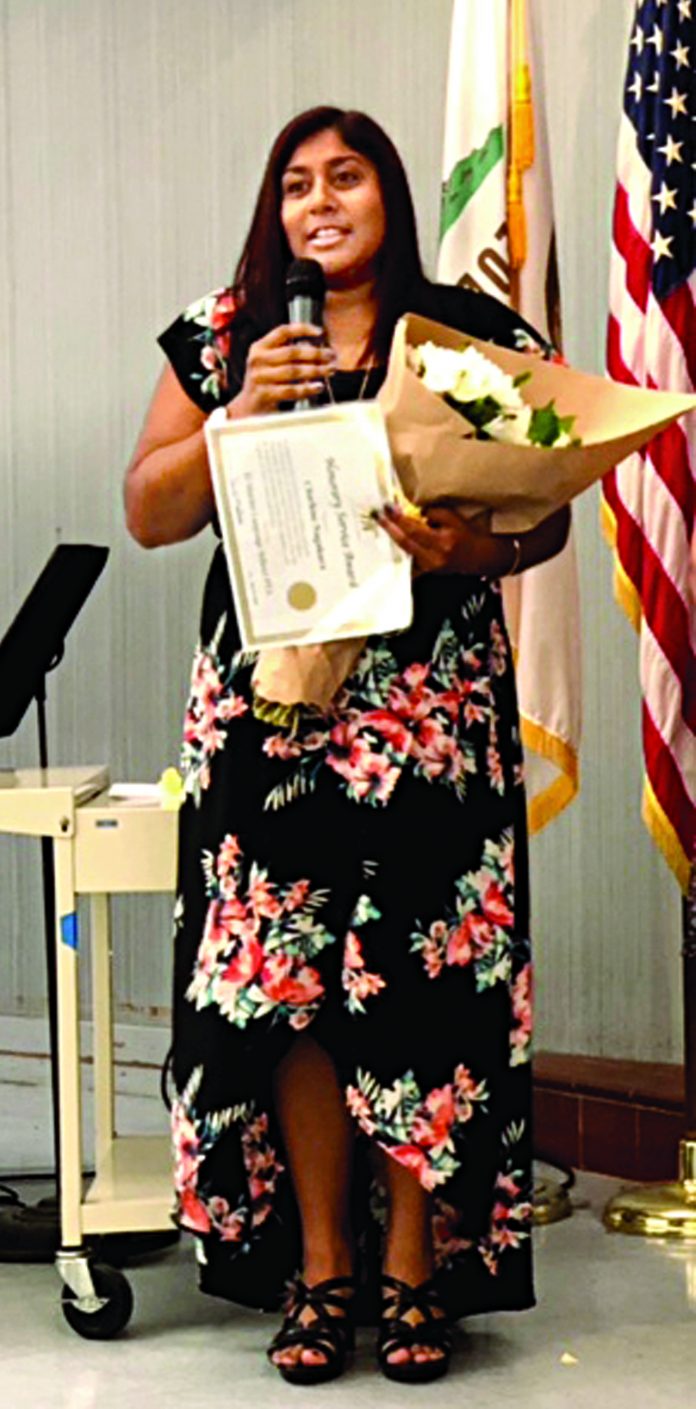 By Lucille Cooper
Culver City School Districts' only dual language school, El Marino, honored several volunteers recently during its annual Honorary Service Awards ceremony. Charlene Nagakura and Chi Chi Tse were both awarded the Honorary Service Award.
While El Marino is recognized as a National Blue Ribbon School it also holds the distinction of being the only school in the district that has both a Japanese and Spanish immersion program, making this school diverse and rich in culture.
Charlene Nagakura, who is the parent of a fifth grader, has served in some of the following capacities: auditor, Hospitality co-chair, and Black History Month committee member. She is currently in charge of the entire fifth-grade activities and is a co-chair of the annual Book Fair which is planned for April 18- 20. This event is open to families in the neighborhood who may want to purchase a book for their child.
Volunteerism may bring to mind images of stuffing envelopes, or it may be seen as something only a stay at home parent could take on due to their time restrictions. However, Nagakura said it is an exciting venture and volunteers can come in lots of forms.
Being a volunteer is not an all or nothing situation. For example, a parent who works full time and is not able to work on campus can do research from home one evening a month, or even put together emails when it is convenient for them. So even a few hours a month can be a valuable contribution that goes a long way.
Nagakura said that having a child at El Marino was a motivating factor, but it was not the only motivation. She comes from a family where she saw both of her parents always willing to lend a helping hand in their community. Their example instilled in Charlene a desire to give back with her available time and skills. She believes many others like herself should give volunteerism a chance before they say no, especially if they are unable to give financially.
The benefits she has experienced from volunteering at El Marino have far outweighed the number of service hours and energy she has expended. Nagakura has a better understanding of her community, has learned about different cultures, and has forged lasting friendships. She is also grateful to get to know the teachers better through this and loves working alongside many amazing people like Parent Teacher Association President, Rosemary Quintero.
It is easy to see Charlene's sheer joy that comes from using her talents and available time to give to others who can benefit.
Those who would like to be a part of something special and are interested in volunteering at El Marino, visit www.elmarino.cusd.org.