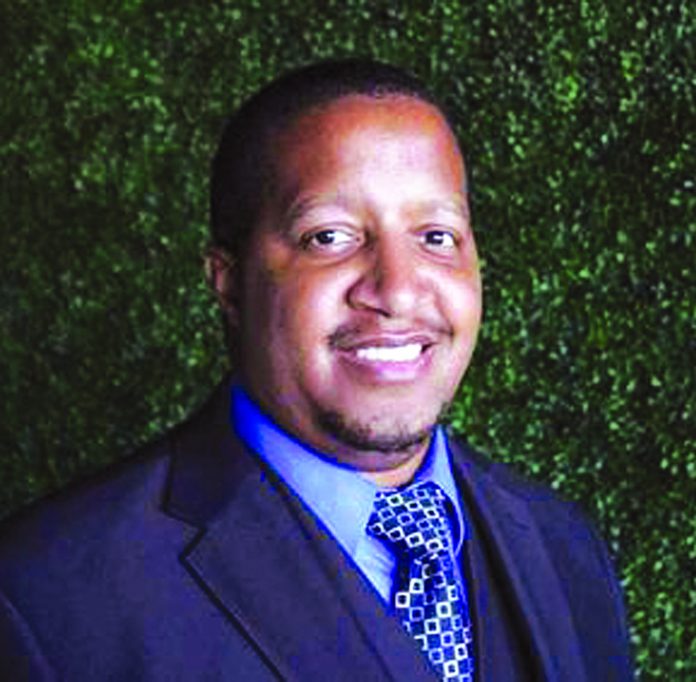 By Gary Luster
One year after Donald Trump ascended to the U.S. presidency, Culver City held its own inauguration for Colin Diaz, who succeeded Steve Rose as the new president and CEO of the Culver City Chamber of Commerce.
Diaz replaced Rose who served as the Culver City Chamber of Commerce president and CEO for 30 years.
Part of the reason for the selection of Diaz was his educational background having received his MBA from Duke University, as well as an MFA from Chapman University.
Diaz, 36, assumed office on Nov. 1. Prior to that he served as the sales and marketing director of the Santa Fe Springs Chamber of Commerce, as well as holding marketing positions at various companies in the sports, entertainment, and hospitality industries.
Diaz's goals for the Chamber include educating Culver City businesses and residents on the work the Chamber does and helping local businesses grow.
"Chambers still represent one the most consistently supportive voices for business in a community," Diaz told the Los Angeles Business Journal. "So to be chosen to stand at the forefront of that voice is a great honor, one that I do not take lightly."
While in Santa Fe Springs, Diaz used his experience in management, marketing, sales and community outreach to popularize the Chamber brand, spurring new member growth.
Diaz currently sits on both the Western Association of Chamber Executive's (WACE) Conference Committee and the WACE Emerging Leaders Advisory Council and is regarded by many of his contemporaries as a new industry influencer.
The Culver City Chamber of Commerce is a voluntary, action-oriented organization of businesses and professionals working together to promote the commercial and economic growth of Culver City, and to foster civic improvements that benefit the general welfare of those who live, work and visit there.