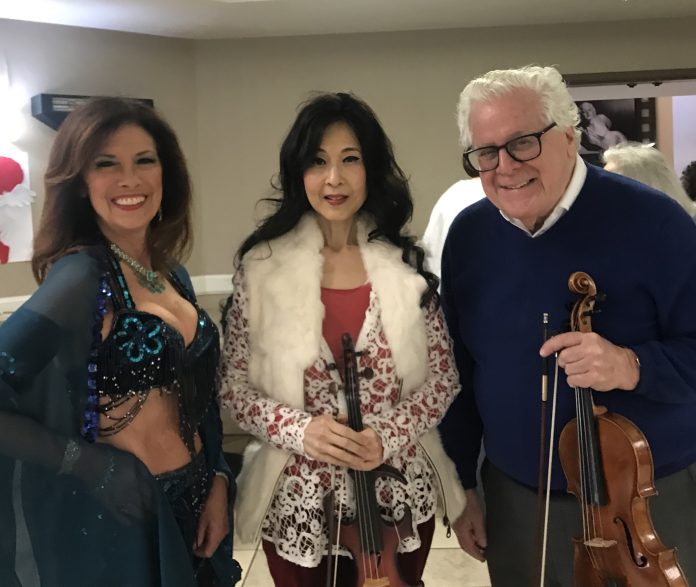 Local seniors partied at Studio Royale in Culver City on Valentine's Day last week, proving that you're never too old to enjoy the day of love.
Pop violinist Cara-C was on hand to provide the musical, entertainment, and she described the events to the CCN.
"Full of smiles, they clapped with the beat, and boogy-ed to the songs they used to dance to," she said. "They belted out 'Do you know the way to San Jose', 'The Girl from Ipanema' and 'Besame Mucho'."
Cara-C has been seen playing pop violin on PBS. She's a winner at the LA Music Awards, and is Julliard trained.
"We all, wide eyed, watched a senior belly dancer Shalimar, who graced us with an Arabic belly dance and an Italian folk dance," she said. "Italian or not, 'Tarantella Nepoletana' folk music and dance made us crave pizza and pasta. Bob Lezin, a 90 year old resident, once an active session violinist, who still practices every day, joined in a violin duet."
Got to cara-c.com for more info.