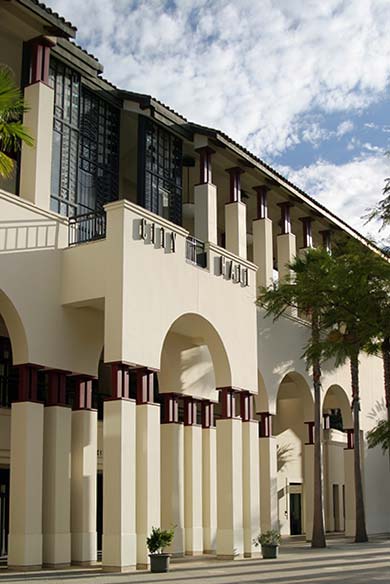 Culver City is updating its general plan and in coordination with this effort, the city is inviting the community to join them to talk about it on Thursday, Nov. 21 at Antioch University in Los Angeles.
A general plan is a city's blueprint for future development and documents the city's long-range vision by establishing clear goals, objectives, and actions that are used to guide the community through its next 20 to 30 years of change.
Periodically cities must update their general plans in order to maintain pace with the changing needs and conditions of the city as well as to reflect updates and changes to local, regional, state, and national laws.
According to state law, general plans must address certain topics critical to development and Culver City is no different. The city's general plan will address housing, land use, circulation, open space, noise, public safety, seismic safety, conservation, and recreation.
During the meeting at Antioch University, Richard Rothstein, a Distinguished Fellow of the Economic Policy Institute and author of "The Color of Law: A Forgotten History of How Our Government Segregated America," will discuss the challenges of these issues and opportunities to fix the ongoing impact of local, state, and federal policies that have racially segregated cities all across the nation.
Joining Rothstein will be Culver City resident and Vietnam War veteran John Kent, author of the StreetsblogLA article "The Hidden History of Culver City Racism." Kent will be on hand to talk about Culver City's founding as a whites-only town and offer insight into how national racial policies were applied and implemented here in the city.
The presentations by Rothstein and Kent will be followed by a panel discussion which will include Councilmember Daniel Lee and Culver City resident Kelly Lytle Hernandez, a professor of history, African-American Studies, and Urban Planning at UCLA.
Attendees who arrive early will have the opportunity to get their copy of "The Color of Law" signed by Rothstein from 5:30 to 6 p.m. Rothstein will also make himself available to sign copies of his book from 7:30 to 8 p.m. Book Soup, a West Hollywood-based bookstore will be at the event with copies of Rothstein's book for sale.
For more information on this event, email lauren.marsiglia@culvercity.org or call 310-253-5774. You can also visit https://www.eventbrite.com/e/discriminatory-land-use-policies-tickets-75028176295 for information and to register for the event.